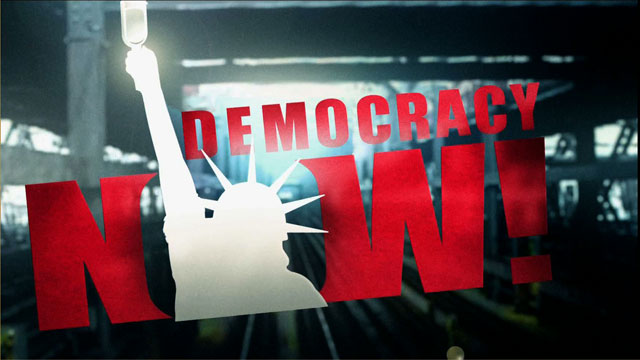 Media Options
On Democracy Now! over the past months we have covered the growing anti-globalization movement that has been gaining momentum here in the US and around the world-from the battle in Seattle to the showdown in Washington, DC at the IMF World Bank meetings. And coming up, the Democratic and Republican conventions this summer. At the forefront of these movements are young people. Throughout history, young people have been at the fore of the various struggles for social justice, particularly in the third world.
Today on Democracy Now! we are going to speak with some young activists from around the world who have been active in all range of human rights struggles in their home countries.
Guests:
Annie Brisibe, (Nigeria) President of the Niger Delta Women for Justice.
Hari Acharya, (Bhutan) Activist working to spread awareness in the US about the Bhutanese refugee crisis and works with victims of rape and torture in refugee camps in Bhutan.
Vandrea Thompson, (Jamaica) Works with Non Governmental Organization "Children First" catering to needs of street children and children from poor communities.
Kateryna Cherepakha, (Ukraine) Activist with International Women's Rights Center "La Strada-Ukraine" which is working on the problem of trafficking in women from the Ukraine.
Related link:
---