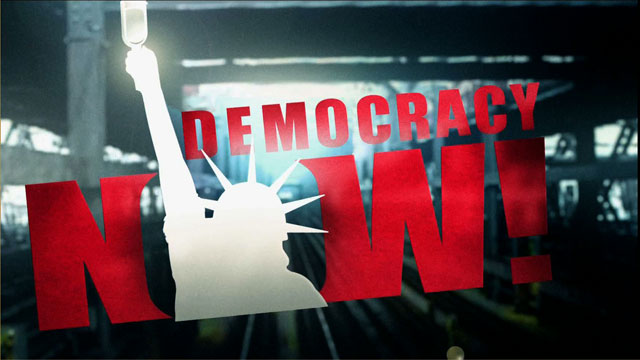 Media Options
Over the past week on Democracy Now! we reported extensively on the big money that flowed through Philadelphia during the Republican National Convention. Among the biggest contributors to the Republican coronation was cigarette giant Philip Morris. It pumped in more than a quarter of a million dollars for the gala alone, while doling out $1.5 million for the Republican party. But Philip Morris is a bipartisan contributor. It is also pouring money into the Democratic convention, which begins one week from today. Already this year it has given the Democrats almost $250,000.
Well today we are going to look at one of the victims of big tobacco. It's the story of Frank Amadeo. He was one of the lead plaintiffs in the landmark decision against big tobacco a few weeks ago. Cigarette companies were ordered to pay $145 billion.
Guests:
Frank Amadeo, one of the lead plaintiffs in the $145 billion judgment against big tobacco.
Margaret Amadeo, the wife of Frank Amadeo.
---