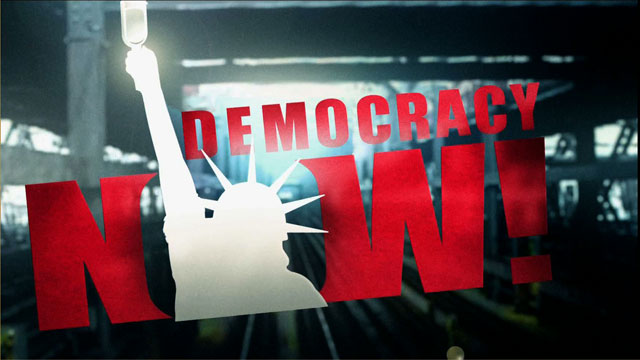 Media Options
On January 20th, President-select George W. Bush will be sworn in. But rather than drawing this contested election to a close, the inauguration could bring in a new era broad based protest. Hundreds of thousands of people are expected to converge on the capital, challenge the legitimacy of a election, and make Bush's ascendancy the most contested inauguration in US history.
Activists are forming broad coalitions around such issues as the disenfranchisement of African-American and other minority voters, the widely perceived partisanship of the Supreme Court, and the strong influence of corporate power in politics. J20, as the days of protest around the January 20th event is dubbed, will bring civil rights groups, anarchists, liberals, and clean election campaigners to the streets along with criminal justice and environmental activists.
The result could be the beginnings of powerful new progressive alliance. Today we will hear what organizers have in store for J20.
Guests:
Ron Daniels, Director, Center for Constitutional Rights–212-614-6429
Cheri Honkala, Director, Kensington Welfare Rights Union
Nadine Block, Justice Action Movement
Gail Dickson, Education Chair, DC Statehood–Green Party; former member, DC Board of Education
Related Links:
---