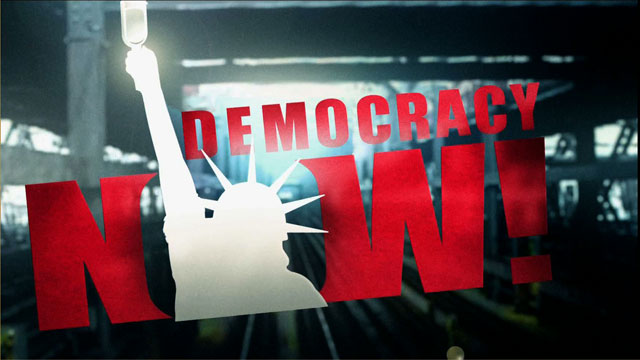 Media Options
The targeting of Palestinians suspected of attacking Israelis amounts to a policy of state assassination, AmnestyInternational said in a new report. The human rights organization urged Israeli authorities to put an end to thispolicy and to investigate all unlawful killings of Palestinians. Amnesty International USA also urged the USgovernment to thoroughly review all arms transfers to Israel in light of reports that US weapons are being used tocommit state assassinations.
But In Colombia, the US not only sold weapons used in state assassinations, it also trained and armed a secret policeforce with sophisticate weapons and technology. These police were dedicated to take out, by any means necessary,including murder, suspected criminals who had never faced trial. The Copes police made no pretense at upholding thelaw. Instead, led by a US General, they became a law unto themselves.
Guests:
Marty Rosenbluth, Amnesty International country specialist for Israel and the Palestinian Authority.
Carlos Salinas, acting director of government relations, Amnesty International, USA.
Michael Evans, research associate, National Security Archives.
Related link:
---