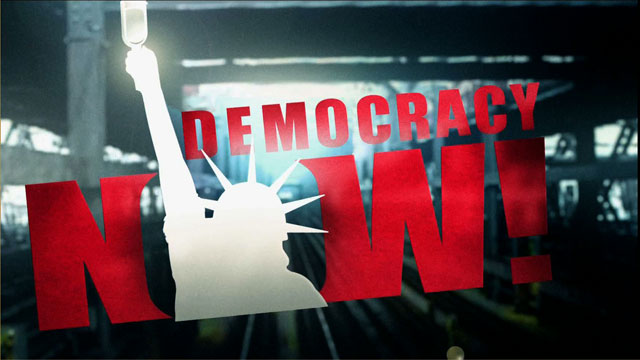 Media Options
Continuing with the theme of corporate control, we turn now to Vandana Shiva, who is in the United States for thefirst since she attended the annual summit of the World Economic Forum in Davos, Switzerland.
Shiva spoke at the International Forum on Globalization's teach-in on at Hunter College in New York City, where over60 of the world's leading critics of globalization discussed the role technology plays corporate-led globalization.
Shiva was interviewed by Democracy Now! Producer Kris Abrams about her experience in Davos, where she was beaten bypolice, and about globalization and the genomic and digital revolutions.
Tape:
Vandana Shiva, interview with Democracy Now! Producer Kris Abrams.
---