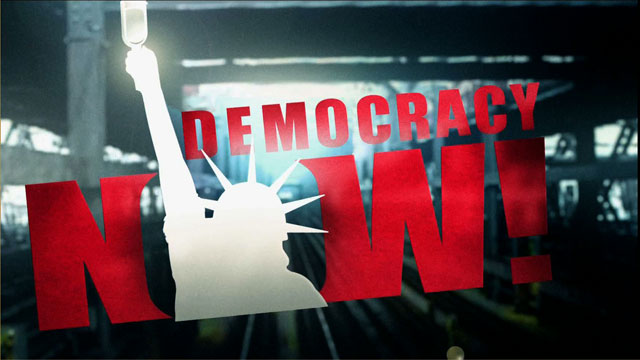 Media Options
The Pentagon and police forces are investing hundreds of million of dollars in so-called non-lethal weapons whichthey tout as a bloodless alternative to guns and bombs.
Early this month, the Pentagon unveiled a new vehicle-mounted weapon that fires wide bursts of electromagneticenergy. The rays penetrate clothing and raise skin temperature to 130 degrees or higher of people standing as far as700 yards away. Pain and fear cause those affected to flee. Pentagon officials assure that since the rays reach onlythe very top layer of skin, they leave no serious injuries. Some scientists argue that especially at closer range, orhigher settings the new weapon, which is designed for crowd control, it could, in effect, cook a person's eyeballs.
But so-called non-lethal weapons already in use present dangers. Pepper spray, has been complicit in the deaths ofmore than 100 people in police custody according to John Firman, director of research for the InternationalAssociation of Chiefs of Police. Amnesty International has denounced the use of Taser stun guns as torture andpunishment devices in US prisons and around the world. And police routinely use non-lethal chemical weapons todisperse peaceful, First-amendment-protected demonstrations.
Weapons in the pipeline will incapacitate targets, either by causing pain, interrupting brain functioning or actuallygluing people to the ground like some kind of human roach motel. At that point, armies, trained to kill may use theincapacitation to facilitate slaughter rather than capture.
Guests:
Steven Wright, director of the Omega Foundation
John Alexander, author ??Future War–Conflict In The Third Millennia, retired from the US Army.
---