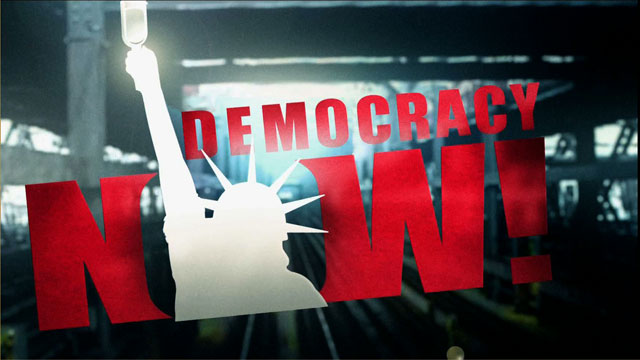 Media Options
It will exploit Chinese youths in sweatshops for 14 hour shifts, 7 days a week, 30 days a month at an averagetake-home wage of 3 cents per hour, but it won't sell a book about Timothy McVeigh. Last week retailing giantWal-Mart announced that it had banned the sale of the new book,
??American Terorist: Timothy McVeigh and theOklahomaCity Bombing, written by two Buffalo News reporters. A Wal-Mart spokesman explained, "We believe that is what our(employees) and customers would expect."
We now turn to Hussein Ibish, who wrote an article which appeared in yesterday's Los Angeles Times called"Orwell Would Revel in Collateral Damage." In it he discussed how the public was outraged when Oklahoma City bomberTimothy McVeigh described the 19 dead children as "collateral damage," but how the public ignores the Pentagon's useof the same phrase to describe U.S. killings of hundreds of Iraqis during and after the Gulf War.
Guest:
Hussein Ibish, spokesperson for the American Arab Anti-Discrimination Committee.
Related link:
---