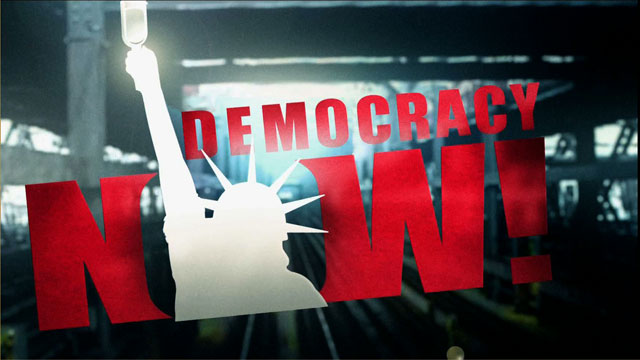 Media Options
Cincinnati Police fired bean bags, rubber bullets and tear gas yesterday during the second day of protests over thepolice shooting of an unarmed black man.
Police gunned down Timothy Thomas, 19 years old, four days ago as he ran from a police officer trying to arrest him.He was wanted on 14 warrants for misdemeanors and traffic violations, including driving without a license and failingto wear a seat belt.
Yesterday afternoon, police constructed barriers around City Hall and nearby police headquarters as roughly 50 peoplethrew rocks and bottles at windows and a sidewalk vendor's stand was ransacked. Later that night, youths ranthroughout the city's Over-The-Rhine neighborhood, where police reported scattered looting, fires and attacks.
At least twenty people were arrested.
Guests:
Sister Alice Gerdaman, Coordinator of the Intercommunity Justice and Peace Center.
Pastor Damon Lynch, Pastor of the New Prospect Baptist Church in Over-The-Rhine, Cincinnati, OH.
Related link:
---