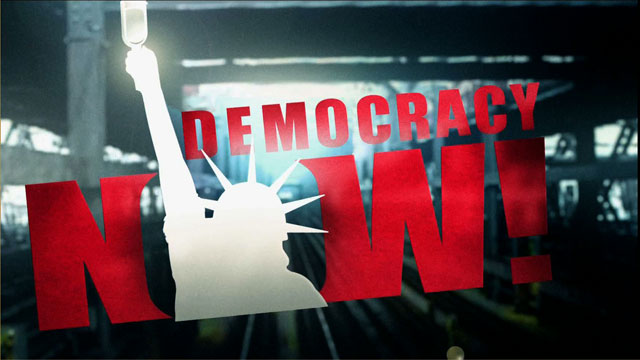 Media Options
Two student groups yesterday won their campaigns to oust Sodexho-Marriott, a food services corporation with links tothe private prison industry, from their college cafeterias. Sodexho-Marriott, which has contracts with over 500college campuses, is the North American subsidiary of the Paris-based Sodexho Alliance. The Sodexho Alliance is thelargest investor in the private prison operator Corrections Corporation of America.
Guests:
Phillip Locker, student at Oberlin College and member of the "Not With Our Money campaign".
Adam Choka, American University and activist with the Student Coalition Against Sodexho-Marriott.
---