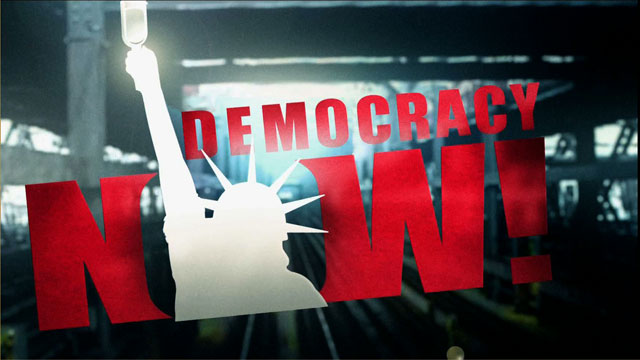 Media Options
Last week the FBI and the Oregon State Police raided the home and business of Craig Rosebraugh, who is the pressspokesperson for the North American Earth Liberation Front (ELF). In addition, Rosebraugh was served a subpoena totestify before a federal grand jury on April 18. The jury is investigating a fire which destroyed over 30 new sportsutility vehicles at a car dealership in Eugene, Oregon two weeks ago.
The Earth Liberation Front announced its formation in Britain in the early 1990s in a breakaway split from theradical movement Earth First! by members who wanted to see more direct action. ELF has been relatively quiet inBritain. But it leapt to U.S. public attention two years ago when a massive fire at the Vail Mountain ski resort did$12 million worth of damage, destroying four ski lifts and a restaurant. ELF blamed a proposed expansion into lynxhabitat.
Since then, ELF claimed credit for the release of 5,000 mink, a half-million dollar arson of a timber industryheadquarters, and an arson attack on a university GM research office. In January, they engaged in a series of arsonsin a luxury housing development in Long Island.
As the group has risen to fame, it has also risen to the top of the FBI's most wanted list. But members are not easyto find. Mirroring the organization of the old underground African liberation movements, the group is decentralizedinto local "cells" across the country. Members in one cell do not know members in another cell. So when the FBI madeits first bust several weeks ago, arresting four New York teenagers in conjunction with the Long Island arsons, itwas no closer to ELF activists in the rest of the country.
Guests:
Alicia Littletree, Earth First! organizer from Northern California.
David Barbarash, media spokesperson for the ALF.
Derrick Jensen, author of ??A Language Older Than Words and writing teacher at Pelican Bay StatePrison in Northern California.
Jonathan Stauffer, activist with the Ancient Forest Rescue and lifetime resident of Vail, Colorado.Stauffer was present at the Vail arson.
Related links:
??
??
??
????
??
---