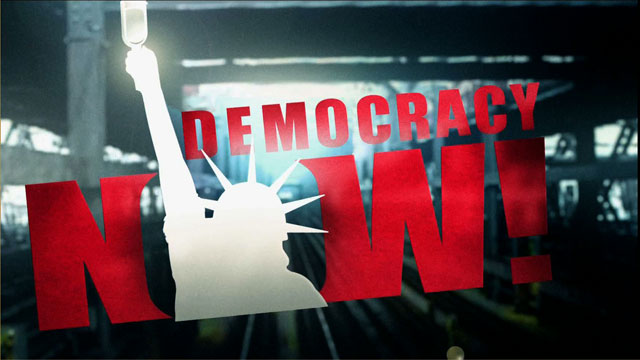 Media Options
Yesterday, President Bush told Yugoslav President Vojislav Kostunica that American financial aid to Belgrade woulddepend on cooperation with the war crimes tribunal at The Hague. The Hague has indicted former Yugoslav PresidentSlobodon Milosevic for crimes against humanity during the Bosnian War.
Last month, President Kostunica refused outright to hand over Milosevic. But yesterday Kostunica said he was pushingto have his country's law changed by the end of the month, so that Belgrade could cooperate with the tribunal.
But the revelations of former Senator Bob Kerrey's involvement in a massacre of women and children in Vietnam haveraised the question of war crimes committed by our own citizens. Earlier this week, Human Rights Watch called forthe investigation of the former Senator, and possible prosecution.
And well-known author and columnist Christopher Hitchens has just come out with a book calling for the trial ofNixon's national security advisor Henry Kissinger.
These cases raise the question not only of whether American citizens are guilty of war crimes, but also whether theUnited States should participate in the International Criminal Court.
The International Criminal Court was negotiated by 150 countries in Rome in July, 1998. 139 have signed so far, and30 have ratified it. An additional 30 countries are necessary to bring it into force.
President Clinton signed the treaty in December, but the Bush administration is not sympathetic. Secretary of StateColin Powell said last week that the treaty was flawed and that the U.S. would not ratify it. And Senator JesseHelms and other conservatives in Congress have warned that the U.S. will retaliate against any country who ratifiesthe treaty, by withholding U.S. foreign assistance. A few days ago, the U.S. was voted off the U.N. Human RightsCommission for the first time since the Commission's founding in 1948. Many believe that the move is the result ofWashington's increasing "unilateralism," including the Bush administration's position on the ICC.
Guests:
Reed Brody, Advocacy Director, Human Rights Watch.
Lee Casey, partner at Baker and Hostetler in Washington D.C. and author of a series of editorials in theWall Street Journal. He testified before Senate Foreign Relations Committee in 1998 on the International CriminalCourt. And he appeared before international tribunal on the former Yugoslavia at The Hague.
---