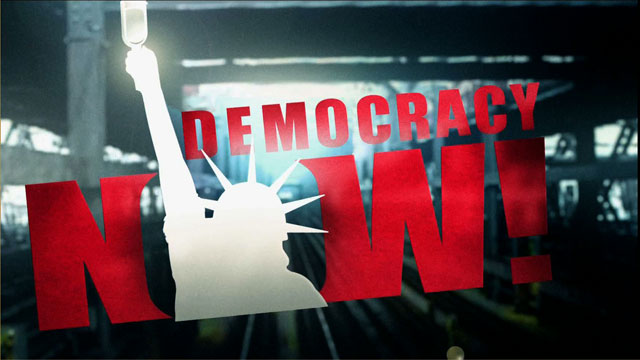 Media Options
On Wednesday a federal judge sentenced 12 people, including New York City Council member Adolfo Carrion, New YorkState Assembly member Jose Rivera, Bronx County Democratic leader Roberto Ramirez, and the Reverend Al Sharpton tojail for their role in a protest last month against the continued US bombing of the Puerto Rican Island of Vieques.
Sharpton received 90 days in jail for his role in the protest, while Carrion, Rivera, Ramirez and seven othersreceived 40 days. Several others, including Illinois Congressman Luis Gutierrez and Robert F. Kennedy Jr. awaittrial on similar charges.
Nearly 700 people have been arrested since last May for protesting the Navy's bombing of Vieques. The recent jailsentences brought swift and angry condemnations from New York political leaders at a press conference on Wednesdayand from Latino and civil rights groups around the country. We are now joined on the phone by New York CityCouncilperson Joel Rivera, the son of Jose Rivera.
Guest:
Joel Rivera, New York City Councilperson, son of Jose Rivera.
---