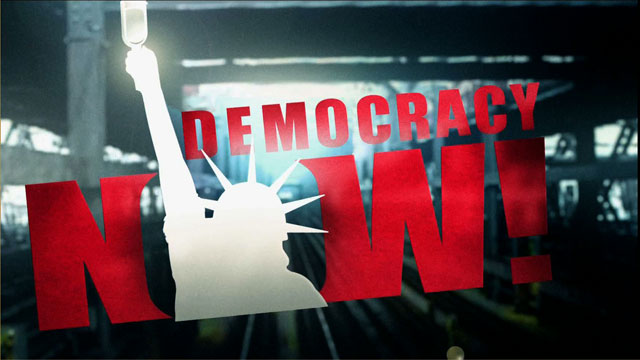 Media Options
We have just seen how corporations shape the production of history. Now we will look at how corporations shape the raw material of history.
The daily news coverage that we consume not only shapes our perception of the present, but will become the grist for museum curators, historical filmmakers, textbook writers and academics alike in future constructions of the past.
But now more than ever it is increasingly controlled by a few multinational corporations. When Ben Bagdikian wrote his ground-breaking book 'The Media Monopoly' in 1982, 50 corporations controlled half or more of the media business. Experts now estimate that the figure has shrunk to 6.
Today we will look at the influence of one man. Some facts about Rupert Murdoch:
- Rupert Murdoch is the chair of the News Corporation, which employs over 50,000 people and pulled in revenues of $13.5 billion in 1999.
- Murdoch owns Fox News and seven other U.S. news networks. In the UK, he owns Sky, with 150 channels and services.
- He also owns Star TV satellite service, which reaches over 300 million people across Asia, and Phoenix satellite TV and four other channels, which serve much of China. The News Corp. also broadcasts in India, Japan, Indonesia, New Zealand, Latin America and Europe.
- As far as print journalism, Murdoch owns the New York Post in the US and The Times and The Sun in Britain.
- In Australia he owns over 100 titles, including the Daily Telegraph and 67 suburban papers.
- Last week Murdoch's fortunes took another positive turn, when Michael Smith, the chairman of Hughes Electronics announced suddenly that he was resigning. Hughes Electronics owns DirecTV, the satellite television provider that Murdoch has been trying to buy for nearly a year. Michael Smith has blocked Murdoch at every turn.
We will also talk about how the effects of media mega-mergers are being felt throughout the industry.
In January, CNN fired some 400 staffers, many of whom had been with CNN since its infancy. According John Cook's article, CNN's Free Fall, published in April's Brill's Content, many CNN insiders fear that management is directing the network away from its commitment to delivering hard breaking news and imitating Fox and MSNBC in a desperate grab for ratings. (The layoffs were announced 5 days after the merger was approved by regulatory authorities.)
And last week, ABC laid off 85 people. Some 20 producers will leave ABC's prime-time newsmagazines, including "20/20" and "Prime Time Live". In addition, "20/20" was moved from its popular Friday night time slot, which it has successfully occupied since 1987, to Wednesday nights.
Guests:
Bob McChesney, co-editor of Monthly Review magazine and author of Rich Media, Poor Democracy
Danny Schechter, the "News Dissector," and editor of MediaChannel.org
Related links:
---