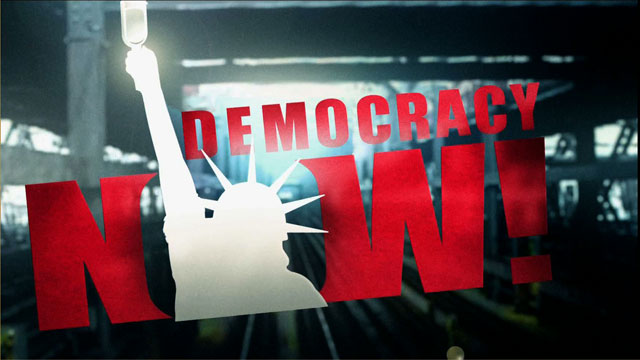 Media Options
President Bush heads to Europe this week to meet with European leaders who are expected to sharply criticize theAdministration on the death penalty. None of the 15 members of the European Union allow capital punishment. Protestsare planned in every city Bush intends to visit, including Madrid, Spain where three thousand people demonstratedagainst the President's arrival.
Just yesterday, a 30-year-old Spaniard, Joaquin Martinez–convicted and then cleared of a double murder in Florida -returned home after spending three years on death row. We will discuss the case of Joaquin Martinez tomorrow onDemocracy Now!
Guest:
Maria Carrion, former Democracy Now! Producer.
---