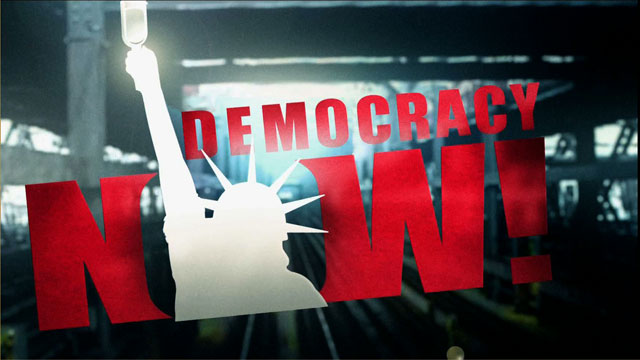 Media Options
Social security: if we lived in the Czech Republic, it might be a moot point, but here in the United States, it's araging controversy–what do with the elderly, if they don't smoke and die early.
President Bush's commission on social security caused a firestorm this week when it released a unanimous reportwarning that social security is in a grave financial crisis because as the bloated baby boomer generation retires,fewer workers will be paying into the system. The 15-member panel, headed by Richard Parsons, the chief operatingofficer of AOL Time Warner, and former Sen. Daniel Patrick Moynihan (D-N.Y.), advocated for the privatization of thesystem.
Labor organizations, women's and senior's groups charged that the report was designed to frighten workers intoaccepting radical reforms that would eliminate Social Security's guaranteed benefits in exchange for the gamble thatprivate investments would yield higher returns. As thousands demonstrated around the country, Parsons backed awayfrom his assertion that the system is already broken. But the commission stuck by its contention that the retirementprogram will begin to crumble over the next four decades if something is not done to increase funding or cutbenefits. The report also suggests that women and minorities would benefit more from private accounts than thecurrent system.
Today we're going to have a debate on whether the social security system is really in a crisis. We're going to startwith Alicia Munnell, who was the assistant Secretary of the Treasury for economic policy in the ClintonAdministration, former member of the President's Council on Economic Advisors, former Senior Vice President of theFederal Reserve Bank of Boston.
Guests:
Alicia Munnell, Peter F. Drucker Professor of Management Sciences at Boston College, the former SeniorVice President and Director of Research at the Federal Reserve Bank of Boston, former assistant Secretary of theTreasury for economic policy in the Clinton Administration and former member of the President's Council on EconomicAdvisors. She co-authored a study put out by The Century Foundation and the Center on Budget and Policy Prioritiescalled "Perspectives on the Draft Interim Report of the President's Commission to Strengthen Social Security."
Mark Weissbrot, co-director of the Center for Economic and Policy Research, author of: ??Social Security:the Phony Crisis (University of Chicago Press, 2000). Out in paperback this fall.
---