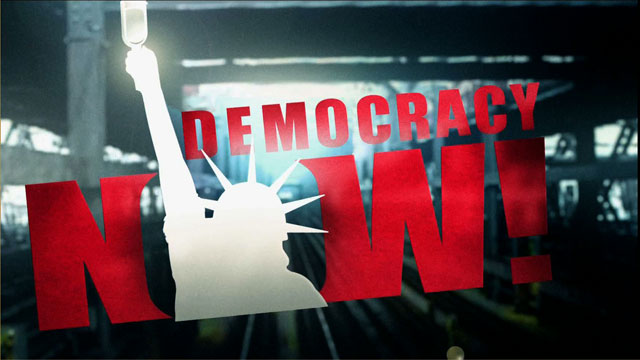 Media Options
Yesterday President Bush yesterday raised for the first time the possibility that millions of undocumented immigrantsfrom Mexico and other countries might be able to earn permanent legal status in the U.S.
Many of these undocumented immigrants work as day laborers. If you live in any big city–New York, Los Angeles,Houston–you've probably seen them: groups of men gathered on street corners at daybreak looking for work with noquestions asked.
There are more than two million day laborers in the U.S. They perform manual labor that provides no benefits, no jobsecurity, and often pay well below the minimum wage–that is, if they get paid at all. Traditionally they are amongthe most vulnerable and exploited of workers, and among the most difficult to organize.
They may soon have a way to fight back. In Los Angeles, community organizations and day laborers from around thecountry have gathered for the first national conference for day laborers.
Guests:
Victor Narro, with Coalition for Humane Immigrant Rights of Los Angeles, (CHIRLA).
Juan Montalban, a laborer from Peru at the North Hollywood Day Labor Site for last seven years.
---