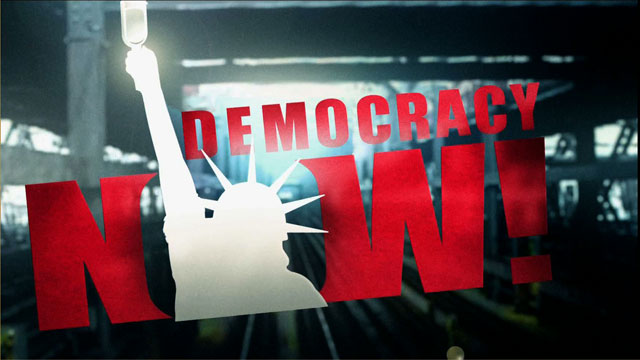 Media Options
The leaders of the world's richest nations have long left Genoa, and the US media have turned their attention fromthe mass protests, arrests and violence that greeted demonstrators at the G8 meeting last weekend.
The corporate press in this country have remained silent on the aftermath of the G8 protests in Italy, and what thismeans for Italian politics and for the anti-corporate globalization movement more generally.
The Italian Parliament, however, has begun an inquiry into the violent police response to the overwhelmingly peacefuldemonstrations that took place, into the police killing of an Italian activist Carlo Giuliani and into the policeraid on a building near the independent media center in Genoa that left more than 60 people hospitalized, just someof the more than 500 injured during the protests.
But even as Parliament investigates, the conservative government of Prime Minister Silvio Berlusconi has launched acrackdown on political dissent, targeting activists around the country who were involved with the G8 protests.
Guests:
David Riker, a journalist and filmmaker who was in Genoa for the G8 summit. His latest film "La Ciudad/TheCity" won the Human Rights Watch International Film Festival's Nester Almendros award for best film and an award forbest foreign film at the Havana Film Festival.
Sylvia Federici, a teacher of Political Philosophy at Oxford University and works with the Committee forAcademic Freedom in Africa.
Related links:
---