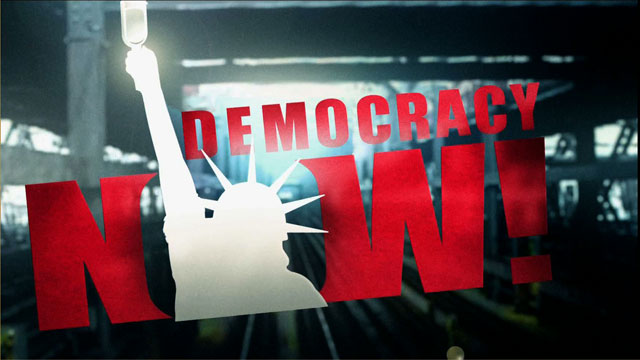 The radical hip hop duo Dead Prez has rapidly emerged as one of the most potent political forces in music.
Dead Prez's first album, "Let's be Free" debuted last year to critical acclaim. With its militant lyrics -in suchsongs as "Propaganda" and "Police State"–and radical criticism of the U.S. government, racism, police brutality,and American capitalism, "Let's be Free" is perhaps the most politically challenging hip hop album since PublicEnemy's landmark "It Takes A Nation of Millions." One music critic referred to Dead Prez as "a fire bomb for the newhip hop uprising" with its straight up advocacy of black power and black nationalism.
These same militant lyrics and unrepentant radical politics have led Dead Prez to be banned from mainstream musicvenues around the country and virtually banished from commercial radio.
But unlike most politically engaged hip hop artists, M1 and Stic.man of Dead Prez were activists first before theybecame musicians. Their music is firmly grounded in the grass roots, community based political work of the NationalPeople's Democratic Uhuru Movement from which they emerged.
On August 12, Dead Prez will be playing at a benefit Concert for the Black August collective, which works to supportblack political prisoners and to support the international development of hip hop both as an art form and as a formof political struggle.
Guests:
Mutulu Olubala (M1), of the radical hip hop duo Dead Prez. M1 is also active with the NY branch of theNational People's Democratic Uhuru Movement.
Rosa Clemente, from the Malcolm X Grassroots Movement, which began the Black August Collective benefitconcert.
Related link:
---