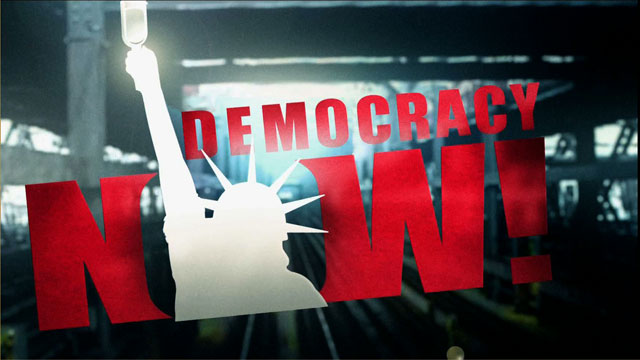 Media Options
56 years ago today, at 8:15 a.m. (Japan time), the US B-29 bomber Enola Gay dropped a four-ton uranium atomic bomb onHiroshima, Japan.
Journalist David Lee writes in the Malaysian paper, New Straits Times:
"At the point of detonation half a kilometre up in the sky, the temperature shot to several million degreesCentigrade. A fireball of [50-foot] radius formed in 0.1 millisecond.
"The mushroom atomic cloud reached an altitude of [50,000 feet]–a colossal tower of death taller than any buildingon earth.
"The intense heat scorched bare skins and blinded eyes. Most people living within one kilometer of ground zero werekilled instantly.
"Others were turned into zombies, many jumping into the rivers to douse the unbearable heat of fire on their bodies.The rivers were turned into watery graves.
"The blast that followed flattened houses and buildings and all standing structures. Everything was ripped apart.People were blown away by wind pressures of 35 tons per square meter.
"And then the black rain fell. The radioactive debris or fallout rained for an hour over a wide area.
"Those who were three to five kilometres from ground zero later suffered from after-effects, includingradiation-induced cancers.
"According to data submitted to the United Nations by Hiroshima City in 1976, the death count reached 140,000 by theend of December 1945.
"For deadly effect, the United States Government did it again by dropping another bomb codenamed Fat Boy on NagasakiAbout 70,000 died."
Soon after the bombing, as reporters converged on a ship off the coast of Japan to cover the surrender of theJapanese, one independent reporter named Wilfred Burchett took a train for 30 hours to Hiroshima. He couldn'tbelieve what he saw: people with their skin melting off them, images of people engraved on the sides of buildings.He sat down with his Hermes typewriter in the rubble, and tapped out the words, "I write this as a warning to theworld." He talked about something he called, 'bomb sickness', that he had never seen before. Another reporter did aten-part series on the dropping of the atomic bombs on Hiroshima and Nagasaki. He was William Leonard Laurence of the_New York Times_. He was also on the payroll of the Pentagon. One of his headlines was, "No Bomb SicknessFound." He won the Pulitzer Prize for his reporting. Wilfred Burchett died of cancer decades later, but alwaystraced it to Hiroshima.
Tape:
Seiku Akeida, survivor of the atomic attack on Hiroshima.
Ria Nakamura, Translator.
---