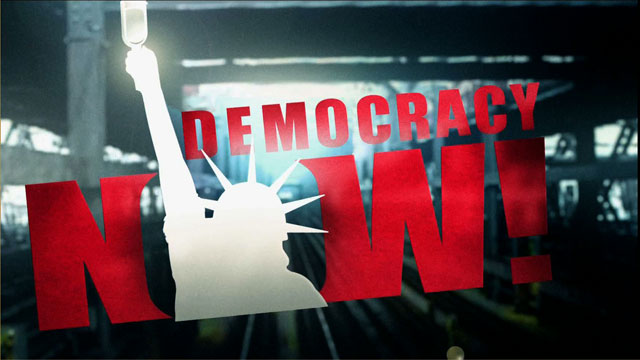 Media Options
7,500 cheering people greeted former Green Party presidential candidate Ralph Nader in Portland, Oregon on Saturdaynight, in what was his first major political event since last year's election.
Last year, a similar rally in Portland launched a series of "super rallies" around the country for his presidentialcampaign. This time, the Portland event is meant to launch a new "grass-roots movement" called Democracy Rising.More rallies are expected around the country.
In his hour-long speech, Nader urged audience members to harness citizens' discontent with corporate-ledglobalization, the corruption of the political system, the destruction of the environment, low-paying jobs andpoverty.
Outside, two dozen people protested, claiming that Nader's presidential run did little more than hand the 2000election to George W. Bush.
Guests:
Ralph Nader, long-time consumer advocate, former Green Party Presidential candidate, founder of the neworganization, Democracy Rising.
Winona Laduke, community activist, writer, and former vice presidential candidate. She is an OjibweNative American, speaking from the White Earth Reservation in Northern Minnesota.
Related links:
---