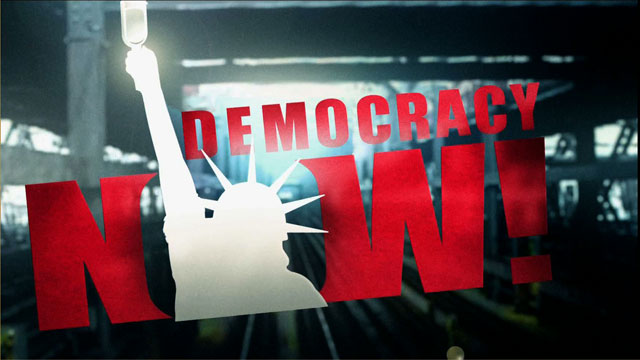 Media Options
Guests
Howard Zinn

historian and author of many books, including "A People's History of the United States." The book has been adapted into a new play, "Rebel Voices", opening at the Culture Project in New York tomorrow.
In what is believed to be the biggest protest since the end of white rule in 1994, millions of South African workers last week participated in a two-day general strike against the privatization of public services. The strike, called by the Congress of South African Trade Unions, or COSATU, has shaken the ruling so-called tripartite alliance between the dominant African National Congress (ANC), the South African Communist Party, and COSATU. Tensions between the three mounted after the ANC took power with the first multiracial, democratic elections in 1994. According to critics, the ANC gave away too much to multinational corporations, in an attempt to lure international investors. Now, some say the ANC has sold out, and is just towing the neoliberal line. Today, on labor day, were joined by COSATUS Chief Education Officer, as well as Los Angeles Bus Riders Union member Eric Mann, who is in Durban for the conference and marched with the COSATU workers last week.
GUESTS:
-
MAHLENGI
BENGU
, Chief Education Officer,
COSATU
(Congress of South African Trade Unions) -
ERIC
MANN
is a member of the Planning Committee of the L.A. Bus Riders Union and the director of the Labor/Community Strategy Center, and is in Durban for the conference.
---