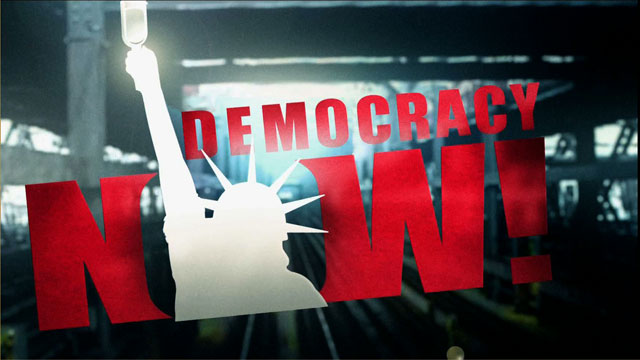 Media Options
The U.S. today insisted that it was not withdrawing from the U.N. World conference Against Racism. In a call to U.N. Human Rights Commissioner Mary Robinson from the airport, the head of the U.S. delegation said that the U.S. would keep a single official in Durban who would retain delegate status. The conversation came after the U.S. delegation sent a statement announcing their withdrawal to the U.S. Non-Governmental delegation last night. Israel quickly followed the move. Both countries withdrew in protest at language in conference drafts that branded Israel as racist for its treatment of Palestinians in the occupied territories.
GUESTS:
- TOM GOLDTOOTH, with the U.S. NGO delegation that met with the U.S. indigenous people's caucus, and among the first to learn of the US pullout.
-
MALIKA
DUTT
, executive director of Breakthrough (a U.S. and India-based organization that builds human rights culture) and a member of the U.S.
NGO
coordinating committee for the World Conference
---