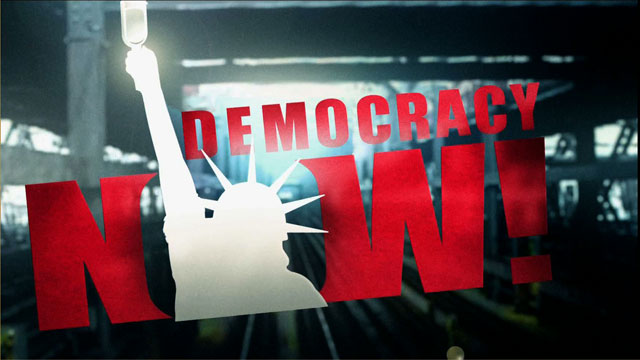 Media Options
Topics
---
Guests
Malik Shabazz

Megan Williams's lawyer. He's also the co-founder of Black Lawyers for Justice and the leader of the New Black Panther Party. He helped organize the hate crime awareness march in Charleston November 3rd. Malik Shabazz joins us from Washington, DC.

Luz Marquez

Associate Director of the National Organization of Sisters of Color Ending Sexual Assault, also known as SCESA. She was at the march in Charleston and met with Megan Williams. She also helped organize a national campaign to draw attention to both Megan Williams as well as other cases of assaults against women of color. The campaign is called Document the Silence. Luz Marquez joins us on the phone from Troy, New York.

Herb Boyd

Activist, teacher, author, and journalist. He edits the online publication The Black World Today and writes for several publications including Amsterdam News.
Senior diplomats at the U.N. Conference Against Racism are charging that the U.S. withdrawal from the conference was prompted by its fear of facing massive reparations claims over the enslavement of African Americans, and not, as it implied, by friction over the Middle East. As Israeli and the U.S. delegations packed their bags for early flights home today, a South African Government spokesman said: "The general perception among all delegates is that the US does not want to confront the real issues of slavery and all its manifestations." The headline of an article yesterday in the Durban-based Daily news read pay-out key to US walk-out. Civil Rights activist Jesse Jackson also slammed the U.S. delegation for pulling out of the conference, saying it was a political smokescreen to evade the slavery issue. He says he will make reparations a priority when he returns to the U.S.
GUEST:
-
ADJUA
AYATORA
, Women's International League for Peace and Freedom (
WILPF
), and legal counsel for the National Council of Blacks for Reparations in America (
NCOBRA
). Adjua is also working with the coordinating committee for the African and African Descendents Caucus at the UN conference. She lives in Washington, D.C.
CONTACT
: www.ncobra.com
---