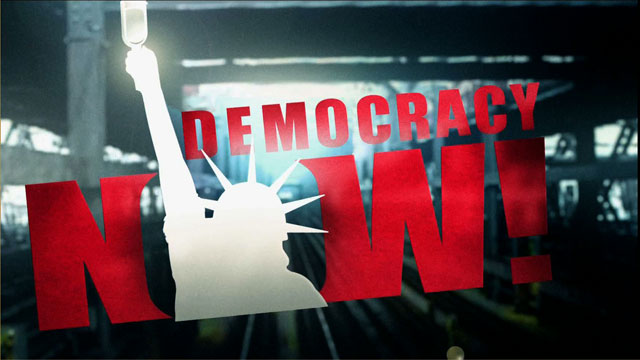 Media Options
The Israeli army stormed back into Bethlehem and the nearby refugee camp of Dheisheh.
Troops and armored vehicles took up positions today in different parts of the town, including outside the Church of the Nativity. They declared the whole area a "closed military zone" and off limits to the press.
The army is also encircling Tulkarem, and Palestinian sources also reported raids overnight in Hebron and four nearby villages, where dozens more were taken prisoner.
Meanwhile, Israel's army chief warned of bigger raids on Palestinian cities as the tide of suicide bombings rises.
President Bush said that Palestinian leader Yasser Arafat had a chance to secure peace but has not delivered. The New York Times reported on Sunday there is an intense debate within the Bush administration over whether to try to force Arafat to resign.
Guest:
Barbara Lubin, director, Middle East Children's Alliance.
Related link:
---