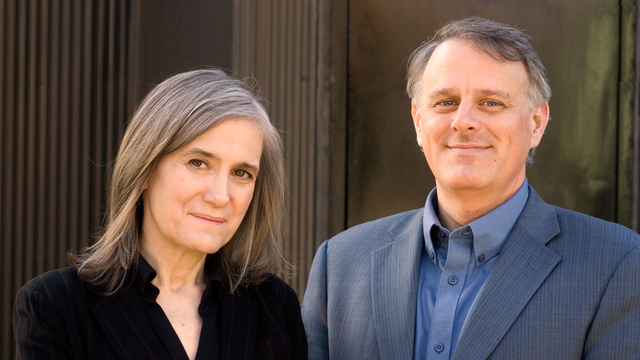 By Amy Goodman
David Iglesias is an evangelical, Hispanic Republican—yes, that one, the former U.S. attorney for New Mexico—and he has positive things to say about Barack Obama.
I interviewed Iglesias the morning after Obama became the presumptive presidential nominee of the Democratic Party: "Obama represents all the promise of America, that a biracial man from a broken family can rise and have a strong shot of becoming our next president." Asked if he's endorsing Obama, Iglesias replied: "I'm not endorsing anybody. Our country has elected white males from northern European countries going back now 230-or-so years. This finally represents that the top position in American government is really open to everyone, and I think that's sending a powerful message not only to Americans, but throughout the world."
While Iglesias does not dislike John McCain, his own party's nominee, his comments bear directly on strategy for a campaign of Obama versus McCain. As the Puerto Rican primary results suggested, Obama still has to make major inroads into the Latino community. Iglesias' home state, New Mexico, is a "majority minority" state—that is, people of color outnumber whites in the state (others include California, Texas and Hawaii).
Iglesias represents another population at play in this election: disaffected Republicans.
In his new book "In Justice: Inside the Scandal That Rocked the Bush Administration," Iglesias paints a picture of a highly politicized U.S. Department of Justice, allegedly following Republican Party strategy to prosecute people accused of voter fraud in cases where voter registrations could be seen to help Democratic candidates. Iglesias was not prosecuting these alleged voter-fraud cases, which did not sit well with New Mexico Republicans. Al Gore won New Mexico in 2000 by a mere 366 votes, and George Bush edged out John Kerry there in 2004 by about 6,000 votes. New Mexico is definitely a swing state. Congresswoman Heather Wilson barely held on to her congressional office in 2006. Every vote counts in New Mexico, and the Republicans know it: All three House seats are up for grabs in November, along with the Senate seat being vacated by Pete Domenici. Wilson is giving up her House seat to run for his.
While the voter-fraud cases that riled the Republicans were not solid cases, Iglesias explained to me voter-suppression tactics that concern him, those that benefit Republican candidates. Chief among them is "vote caging," which Iglesias says "is when you send voter information to a group of people that you have reason to believe are no longer there, such as military personnel who are overseas, such as students at historically black colleges. When it comes back as undeliverable, the party uses that information to remove that person from the voter rolls, claiming they are no longer there. It is a reprehensible practice. I had never heard of it until after I left office."
Iglesias predicted that the Republican Party will be reined in as a result of the U.S. attorney firing scandal:
"I hope the media keeps shining the spotlight on groups like the American Center for Voting Rights, which has been engaging in this type of voter-suppression action, especially targeting the elderly people and minorities. If you are an American citizen who is not a felon, you have the right to vote. I would just hope that in swing states like Missouri, Wisconsin, New Mexico and a handful of other states, that the Democratic Party and the media really keep a lot of pressure on this."
David Iglesias' father is a Kuna Indian from Panama. David grew up in Panama, Oklahoma and New Mexico. This once rising star of the Republican Party has much to teach all parties in this crucial, volatile political season.
---