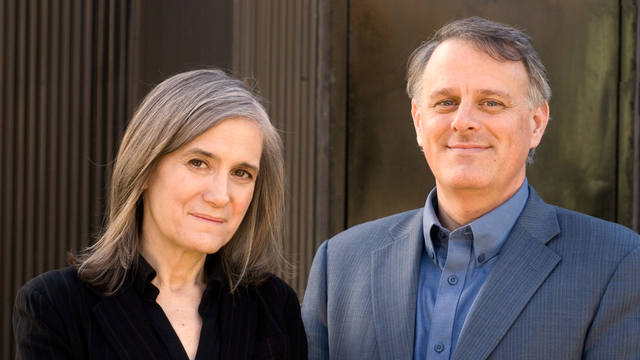 By Amy Goodman with Denis Moynihan
A social worker from New York City was arrested last week while in Pittsburgh for the G-20 protests, then subjected to an FBI raid this week at home — all for using Twitter. Elliot Madison faces charges of hindering apprehension or prosecution, criminal use of a communication facility and possession of instruments of crime. He was posting to a Twitter feed (or tweeting, as it is called) publicly available information about police activities around the G-20 protests, including information about where police had issued orders to disperse.
While alerting people to public information may not seem to be an arrestable offense, be forewarned: Many people have been arrested for the same "crime" — in Iran, that is.
Last June 20, as Iranians protested against the conduct and results of their national election, President Barack Obama said in a statement, "The universal rights to assembly and free speech must be respected, and the United States stands with all who seek to exercise those rights."
His statement was released in English, Farsi and Arabic and posted on the White House's very own Twitter feed. His tweet read, "We call on the Iranian government to stop all violent and unjust actions against its own people."
U.S. Sens. Charles Schumer, D-N.Y., and Lindsey Graham, R-S.C., wrote to Secretary of State Hillary Clinton, urging her to pressure European nations to restrict sales of eavesdropping technology to Iran. They wrote: "Following recent elections, the Iranian government has used a new communications monitoring center to interfere with and suppress Internet and cell phone communications as part of efforts to crackdown on Iranian citizens peacefully demonstrating … including voice calls, email, text messaging, instant messages, and Web traffic, as well as posts to social networking sites such as Twitter, MySpace and Facebook."
The U.S. State Department, impressed with the importance of Twitter to Iranian protests, asked Twitter to delay system maintenance that might have interrupted the service during the Iranian protests.
While Madison optimistically mused, "I'm expecting the State Department will come out and support us also," his lawyer, respected civil rights attorney Martin Stolar, said: "This is just unbelievable. It is the thinnest, silliest case that I've ever seen. It tends to criminalize support services for people who are involved in lawful protest activity. And it's just shocking that somebody could be arrested for essentially walking next to somebody and saying: 'Hey, don't go down that street, because the police have issued an order to disperse. Stay away from there.'"
Madison, his wife and housemates were roused from sleep during the weekend when the Joint Terrorism Task Force swept into their house, handcuffing them for hours, searching the house and removing computers and other property from everyone in the house. Madison said the FBI "for 16 hours, proceeded to take everything, from plush toys to kitchen magnets and lots of books … they took Curious George stuffed animals."
Rather than encourage and support the use of distributed, decentralized social networks to strengthen our democracy and dissent (remember, the Obama campaign itself relied extensively on these online and mobile tools), the government seems headed in the opposite direction. Los Angeles Chief of Police William Bratton recently won acclaim at the annual meeting of the Major Cities Chiefs Association, a professional organization of police executives representing 63 of the largest cities in the United States and Canada. Bratton has launched "I Watch LA," described as "a community awareness program created to educate the public about behaviors and activities that may have a connection to terrorism." The iWatch program, despite Bratton's assertion otherwise, is about spying on your neighbors and turning them in to the police.
One Iranian twitterer for the virtual news hub Tehran Bureau recalled the June protests in an essay: "An officer spoke to us through a loud speaker: 'Disperse: This is your last warning.' The sight of them made my knees tremble, but the wave pushed on and so I went along." He was beaten, bloodied, arrested and held for 20 days. While Elliot Madison was not physically harmed, his legal battles are just beginning, and his case could prove central to the future of free speech in the mobile, digital age.
It is time for the digital censors here in the U.S. to disperse.
Amy Goodman is the host of "Democracy Now!," an independent, daily global TV/radio news hour airing on more than 950 stations in the United States and around the world. She is the author of "Breaking the Sound Barrier," recently released in paperback and now a New York Times best-seller.
© 2011 Amy Goodman
---