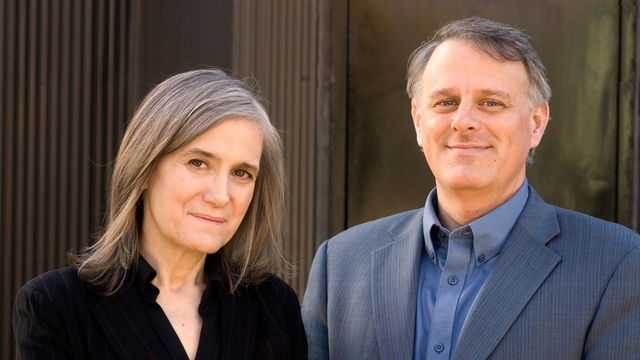 By Amy Goodman with Denis Moynihan
Imagine the scene. America 2009. Eighteen thousand people have died in one year, an average of almost 50 a day. Who's taking them out? What's killing them?
To investigate, President Barack Obama might be tempted to call on Jack Bauer, the fictional rogue intelligence agent from the hit TV series "24," who invariably employs torture and a host of other illegal tactics to help the president fight terrorism. But terrorism is not the culprit here:
It's lack of adequate health care. So maybe the president's solution isn't Jack Bauer, but rather the actor who plays him.
The star of "24" is played by Kiefer Sutherland, whose family has very deep connections to health care reform—in Canada. Sutherland is the grandson of the late Tommy Douglas, the pioneering Canadian politician who is credited with creating the modern Canadian health care system. As a youth, Tommy Douglas almost lost his ailing leg. His family could not afford treatment, but a doctor treated him for free, provided his medical students could observe. As an adult, Douglas saw the impact of widespread poverty caused by the Great Depression. Trained as a minister, he had a popular oratorical style.
He moved into politics, joining the Co-operative Commonwealth Federation party. After several years in Parliament, he led the CCF's decisive victory in the province of Saskatchewan, ushering in the first social democratic government in North America.
Douglas became premier of Saskatchewan, and pioneered a number of progressive policies there, including the expansion of public utilities, unionization and public auto insurance. But Douglas' biggest battle, for which he is best remembered, is the creation of universal health insurance, called Medicare. It passed in Saskatchewan in 1962, guaranteeing hospital care for all residents. Doctors there staged a 23-day strike, supported by the U.S.-based American Medical Association. Despite industry opposition, the Saskatchewan Medicare program was so successful and popular that it was adopted throughout Canada. While Tommy Douglas was fighting for health insurance in Canada, a similar battle was raging in the U.S., resulting in the passage of Medicare and Medicaid, giving guaranteed, single-payer health care to senior citizens and the poor.
Rush Limbaugh, Fox News Channel's Glenn Beck and insurance-industry-funded groups are encouraging people to disrupt town hall meetings with members of Congress. A number of the confrontations have become violent, or at least threatening. Outside President Obama's Portsmouth, N.H., event, a protester with a pistol strapped to his thigh drew further attention with a sign that read, "It is time to water the tree of Liberty." Thomas Jefferson's complete quote, not included on the sign, continues, "… with the blood of tyrants and patriots." Limbaugh says "24" is one of his favorite shows. He has even visited the set. Rush should learn from the real-life actor who plays his hero, Jack. Limbaugh and his cohorts may find truth not as satisfying as fiction.
In 2004, a Canadian Broadcasting Corp. poll named Tommy Douglas "The Greatest Canadian." At a protest in 2000 against efforts to roll back the Medicare system in the province of Alberta, Kiefer Sutherland defended Canada's public, single-payer system:
"Private health care does not work. America is trying to change their system. It's too expensive to get comprehensive medical care in the U.S. Why on earth are we going to follow their system here? I consider it a humanitarian issue. This is an issue about what is right and wrong, what is decent and what is not."
Maybe Jack Bauer can save the day.
Amy Goodman is the host of "Democracy Now!," an independent, daily global TV/radio news hour airing on more than 950 stations in the United States and around the world. She is the author of "Breaking the Sound Barrier," recently released in paperback and now a New York Times best-seller.
© 2011 Amy Goodman
---