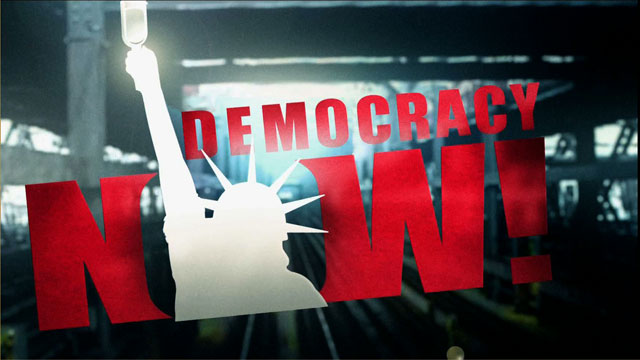 Date: April 13, 2010
Time: 5:00 pm
Location: 207 West 25th Street, 11th Floor
New York, NY 10001
Tickets: $1,000/person
Click here to purchase your tickets today.
Support Democracy Now! as we launch our
new green TV/radio/internet broadcast studios with
Alice Walker!
Be one of our guests at Amy's birthday celebration at Democracy Now!'s new green TV/radio/internet broadcast studios with Pulitzer Prize-winning author of The Color Purple, Alice Walker, get a tour of the studio, and then enjoy reserved seats at the 92nd Street Y for Amy and Alice's discussion: On Activism. (Transportation from Democracy Now! to 92nd Street Y will be provided.)
AND, purchase tickets for this event as well as A Democracy Now! Evening with Michael Moore and Patti Smith on April 26 for $1,500.
All proceeds support Democracy Now!, the largest public media collaboration in the country.
Ticket purchases are tax deductible except for $95 per ticket, which is the value of goods and services received.
Because this event takes place in Democracy Now!'s studios, a limited number of tickets are available.
For tickets to Amy and Alice's conversation at the 92nd Street Y ONLY (reception not included), click here.
---