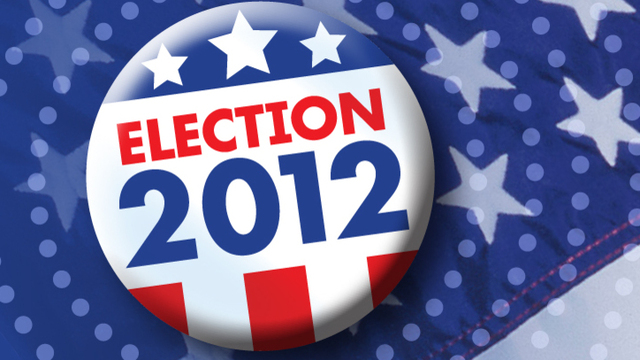 Tune in Tuesday night from 7pm to 1am ET for Democracy Now!'s live special coverage of the 2012 election. Amy Goodman and Juan González, along with investigative reporter Jeremy Scahill, will offer real-time results from presidential and congressional races, and bring you coverage of voter suppression efforts and key issues in the race. Correspondents and guests will join us from Florida, Ohio, Colorado, Virginia, Massachusetts, Washington, D.C., New York City and more.
Tune in to our live video stream on our website or watch on television on Free Speech TV, LinkTV, or Manhattan Neighborhood Network. Join the discussion by using the hashtag #DNvote on Twitter and responding to sharing your thoughts on our Facebook page. You can email updates from your polling place and share photos at stories@democracynow.org with "election" in the subject line.
Click here to see more coverage of Election 2012 by Democracy Now!
Click here to see our 2012 Expanding the Debate series featuring Third Party candidates.
---