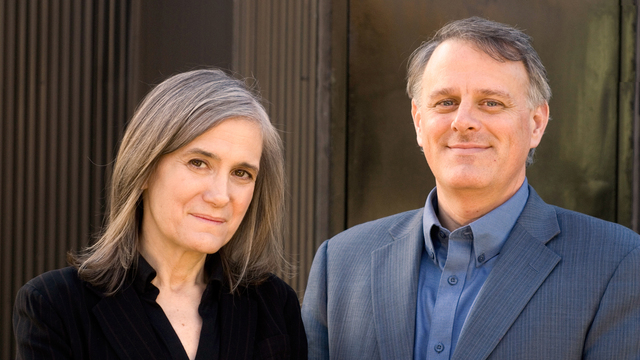 Media Options
By Amy Goodman with Denis Moynihan
Although Mitt Romney has yet to win a majority in a Republican primary, he won big in Florida. After he and the pro-Romney super PACs flooded the airwaves with millions of dollars' worth of ads in a state where nearly half the homeowners are underwater, he talked about whom he wants to represent. "We will hear from the Democrat Party the plight of the poor, and there's no question, it's not good being poor," he told CNN's Soledad O'Brien. "You could choose where to focus, you could focus on the rich, that's not my focus. You could focus on the very poor, that's not my focus. My focus is on middle-income Americans." Of the very rich, Romney assures us, "They're doing just fine." With an estimated personal wealth of $250 million, Romney should know.
Romney's campaign itself is well-financed, but his success to date, especially against his current main rival, Newt Gingrich, is driven by massive cash infusions to a so-called super PAC, the new breed of political action committee that can take unlimited funds from individuals and corporations. Super PACs are legally prohibited from coordinating their activities with a candidate's campaign. Federal Election Commission filings made public Jan. 31 reveal that the principal super PAC supporting Romney, Restore Our Future, raised close to $18 million in the second half of 2011, from just 199 donors. Among his supporters are Alice Walton, who, although listed in the report as a "rancher," is better known as an heir to the Wal-Mart fortune, and the famously caustic venture capitalist and billionaire Samuel Zell, the man credited with driving the Tribune media company into bankruptcy. William Koch, the third of the famous Koch brothers, also gave.
Juxtapose those 199 with the number of people living in poverty in the United States. According to the most recent figures available from the U.S. Census Bureau, 46.2 million people lived in poverty in 2010, 15.1 percent of the population, the largest number in the 52 years the poverty estimates have been published. 2010 marked the fourth consecutive annual increase in the number of people in poverty.
---