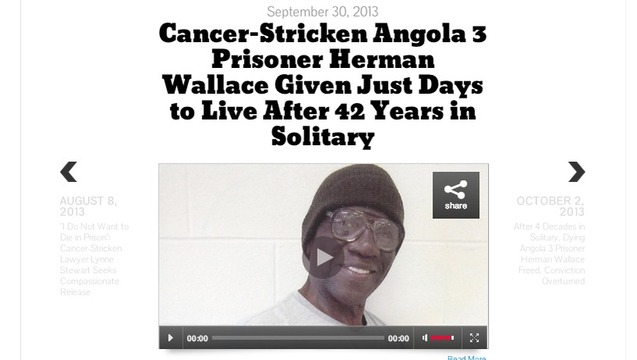 This is viewer supported news. Please do your part today.
Donate
This video timeline features Democracy Now!'s reporting on aging political prisoners, including Lynne Stewart, Mumia Abu-Jamal, Leonard Peltier, Albert Woodfox of the Angola Three and others. We explored this issue on Monday's show during an in-depth roundtable discussion with formerly incarcerated people, the United Nations special rapporteur on torture, and others. Click here to watch.
Below you can also read reports documenting the skyrocketing population of aging men and women expected to die behind bars in a prison system ill prepared to handle them and still oriented towards mass incarceration.
---