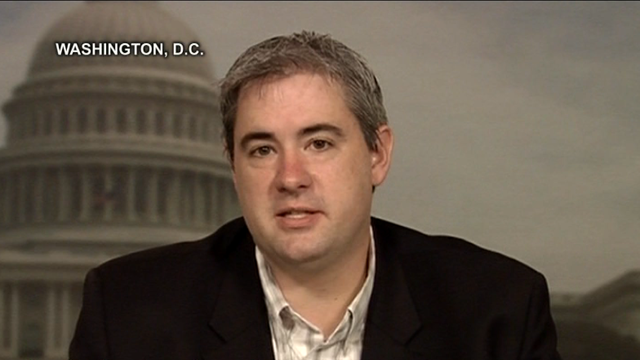 This is viewer supported news. Please do your part today.
Donate
On April 17, 2012, Associated Press reporter Matt Apuzzo appeared on Democracy Now! to talk about the New York City Police Department's surveillance of Muslim communities in the city and around the northeastern United States. A day earlier, Apuzzo and his partners had won a Pulitzer Prize for Investigative Reporting for their months-long series. Apuzzo is now at the center of the Justice Department spy scandal. According to the Associated Press, Apuzzo was among the journalists whose April-May 2012 phone records were seized by the government. The phone records would include any calls made by Democracy Now! to Apuzzo ahead of his April 17 interview. Apuzzo was targeted because he co-wrote a May 7 article about a secret operation, conducted by the CIA and allied intelligence agencies, that stopped a Yemen-based al-Qaeda plot to detonate a bomb on an airplane headed for the United States. U.S. Attorney General Eric Holder has defended the secret subpoena as part of a probe into what he described a "very serious" leak which "put the American people at risk."
Watch Matt Apuzzo Interview on Democracy Now!

RELATED DEMOCRACY NOW! COVERAGE OF AP SPYING SCANDAL
'Chris Hedges: Monitoring of AP Phones a Terrifying Step in State Assault on Press Freedom'

'Former Attorney General Ramsey Clark Decries Government's Big Brother Seizure of AP Phone Records'

---