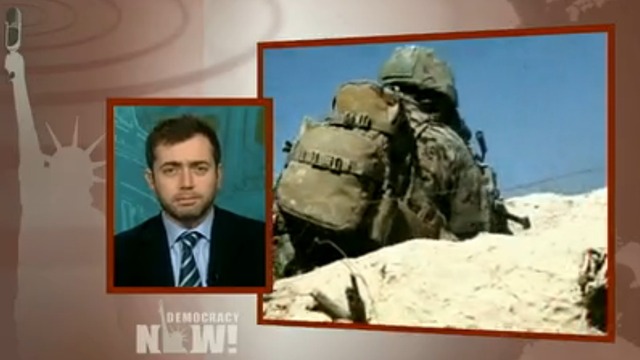 Michael Hastings, contributing editor at Rolling Stone and a reporter for BuzzFeed, has been killed in a tragic car accident. Rolling Stone reports:
"Michael Hastings, the fearless journalist whose reporting brought down the career of General Stanley McChrystal, has died in a car accident in Los Angeles, Rolling Stone has learned. He was 33.
Hastings' unvarnished 2010 profile of McChrystal in the pages of Rolling Stone, "The Runaway General," captured the then-supreme commander of the U.S.-led war effort in Afghanistan openly mocking his civilian commanders in the White House. The maelstrom sparked by its publication concluded with President Obama recalling McChrystal to Washington and the general resigning his post…
Hastings' hallmark as reporter was his refusal to cozy up to power. While other embedded reporters were charmed by McChrystal's bad-boy bravado and might have excused his insubordination as a joke, Hastings was determined to expose the recklessness of a man leading what Hastings believed to be a reckless war.
Click here to look back at all of Democracy Now!'s interviews with Hastings from 2010-2012. See some of the highlights in the videos below.
Michael Hastings of Rolling Stone on the Story that Brought Down Gen. McChrystal and Exposed Widening Disputes Behind the US Debacle in Afghanistan
"The Operators": Michael Hastings on the Inside Story of America's War in Afghanistan
Congressional Probe Reveals Cover-Up of "Auschwitz-Like" Conditions at U.S.-Funded Afghan Hospital
---