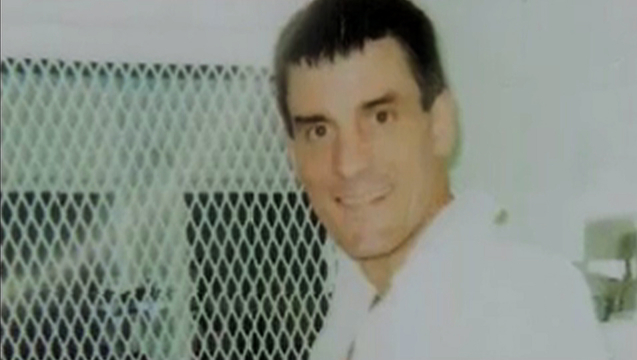 The Fifth Circuit Court of Appeals has stayed the execution of Scott Panetti, who had been scheduled for execution in Texas tonight at 6 p.m. CT.
In a statement his legal team said:
"We are grateful that the court stayed tonight's scheduled execution of Scott Panetti, a man who has suffered from schizophrenia for three decades, for a careful review of the issues surrounding his competency. Mr. Panetti's illness, schizophrenia, was present for years prior to the crime, profoundly affected his trial, and appears to have worsened in recent years. Mr. Panetti has not had a competency evaluation in seven years, and we believe that today's ruling is the first step in a process which will clearly demonstrate that Mr. Panetti is too severely mentally ill to be executed."
On Tuesday Panetti's attorney Kathryn Kase and Ron Honberg of the National Alliance on Mental Illness appeared on Democracy Now! to discuss the case.
Will Texas Execute a Schizophrenic Man Who Tried to Subpoena Jesus, JFK & the Pope at His Own Trial?

---