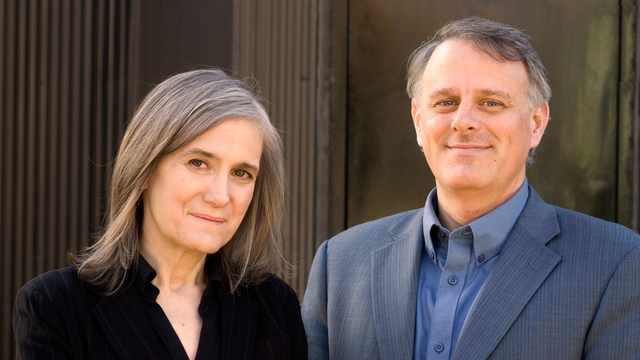 Media Options
By Amy Goodman with Denis Moynihan
Pulitzer Prize-winning journalist Jose Antonio Vargas put a prominent, public face on the immigration crisis this week when he was detained by the U.S. Border Patrol in McAllen, Texas. After a number of hours and a national outcry, he was released. He first revealed his status as an undocumented immigrant three years ago in a New York Times Magazine article, and has since made changing U.S. immigration policy his primary work. Vargas was in Texas to support the thousands of undocumented immigrant children currently detained there by the U.S. Department of Homeland Security.
Children are still fleeing violence in their native Central American home countries, seeking safety, at great risk, in distant lands. The issue is widely described here in the United States as a "border crisis," but it isn't that. We are experiencing a profound failure of economic globalization and U.S. foreign policy, amplified by failed, stagnant immigration policies here at home. The latest victims are the children seeking safety, who are instead being cruelly warehoused, shipped past threatening mobs of anti-immigrant extremists and deported back to life-threatening situations.
Tens of thousands of children are now crossing the border from Mexico into the United States, unaccompanied by adults, after making perilous journeys of thousands of miles, often riding atop freight trains that are controlled by gangs. The series of trains is referred to as "La Bestia," or "The Beast." Children riding the rails must pay hefty fees, and many are beaten, robbed, raped and killed when making the journey north. Some hope to be reunited with parents in the U.S. Others are sent away by their parents in a last-ditch bid to help their children avoid the epidemic violence of their hometowns, places like San Pedro Sula, the economic center of Honduras, which also now bears the distinction of being the murder capital of the world.
The influx of children has overwhelmed the government's ability to house and feed these kids, let alone provide the level of care that is appropriate for refugee children. In response, the government has been shipping the children around sites across the Southwest.
This transfer has been a bonanza for xenophobes and racists, who have gained media attention for confronting the buses of distressed children.
Click here to read the full column posted at Truthdig.
---