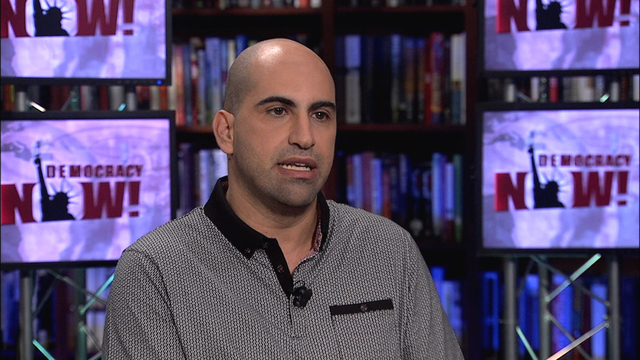 University of Illinois trustees have voted to agree to a $875,000 financial settlement with Steven Salaita. Last year, his job offer for a tenured position at the University of Illinois at Urbana-Champaign was withdrawn after he posted tweets harshly critical of the 2014 Israeli assault on Gaza.
Under the terms of the settlement, Salaita will not get his job back but will receive $600,000. The rest of the money will go to his legal team.
"This settlement is a vindication for me, but more importantly, it is a victory for academic freedom and the First Amendment," Salaita said in a statement. "The petitions, demonstrations, and investigations, as well as the legal case, have reinvigorated American higher education as a place of critical thinking and rigorous debate, and I am deeply grateful to all who have spoken out."
Salaita's case caused a firestorm, with thousands of academics signing petitions calling for Salaita's reinstatement, several lecturers canceling appearances and the American Association of University Professors calling the school's actions "inimical to academic freedom and due process." In August, University of Illinois at Urbana-Champaign Chancellor Phyllis Wise resigned after she was implicated in a scandal that involved attempting to hide emails detailing Salaita's ouster.
Steven Salaita appeared on Democracy Now! in October.
Does Free Speech Have a Palestine Exception? Dismissed Professor Steven Salaita Speaks Out

---