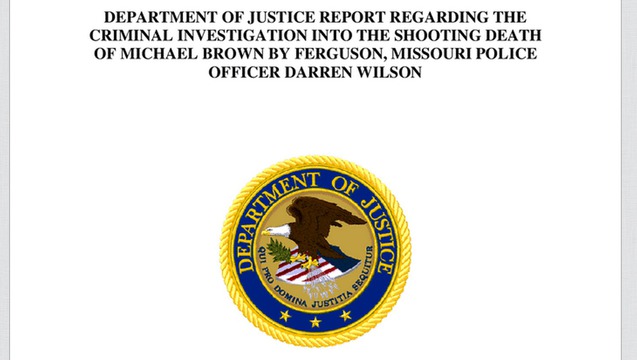 This is viewer supported news. Please do your part today.
Donate
Read the reports issued today by the U.S. Department of Justice that find a "pattern and practice" of civil rights violations in Ferguson, Missouri, and decline to bring criminal charges against Officer Darren Wilson for shooting unarmed African-American Michael Brown.
Click here to watch our interview about the DOJ findings with Michelle Alexander, author of "The New Jim Crow: Mass Incarceration in the Age of Colorblindness."
DOJ Investigation of the Ferguson Police Department

DOJ Criminal Investigation of Officer Darren Wilson

---