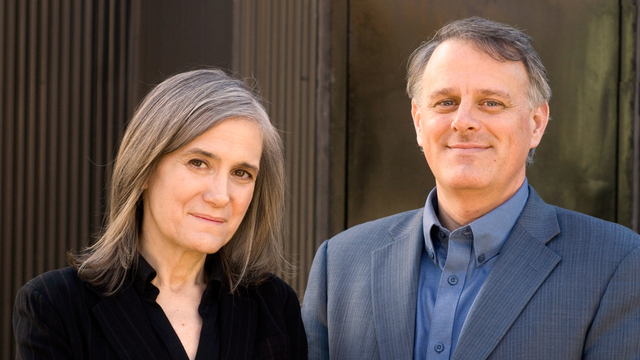 Media Options
By Amy Goodman with Denis Moynihan
"Neither snow nor rain nor heat nor gloom of night stays these couriers from the swift completion of their appointed rounds" reads the unofficial motto of the United States Postal Service. We now can add to that "nor a national security no-fly zone," as demonstrated by mailman Doug Hughes. Hughes was doing what he felt was his duty, carrying letters. He had 535 of them: one for each member of Congress, and each signed by Hughes himself. He wrote about the corrupting influence of money in politics. Hughes chose a very high-profile method for delivering his letters, though. He piloted a bicycle-sized helicopter, called a "gyrocopter," 100 miles from Maryland, and landed on the west lawn of the U.S Capitol, passing through restricted airspace.
Hughes could have been shot down. I asked him if it was worth it. "I'm a father, I'm a grandfather, and I can see the change over the decades as we slide from a democracy to a plutocracy. … Yes, it was worth risking my life, it was worth risking my freedom," Hughes responded, "to get reform so that Congress works for the people." His letter opened with a quote from the secretary of state. Hughes wrote: "Consider the following statement by John Kerry in his farewell speech to the Senate—'The unending chase for money I believe threatens to steal our democracy itself. They know it. They know we know it. And yet, Nothing Happens!'—John Kerry." His letter goes on with his analysis of the problem of money corrupting the work of members of Congress "before they are elected, while they are in office and after they leave Congress," he writes.
Click here to watch Democracy Now's interview with Doug Hughes
Subscribe to Amy Goodman's podcast on SoundCloud and Stitcher Radio.
---