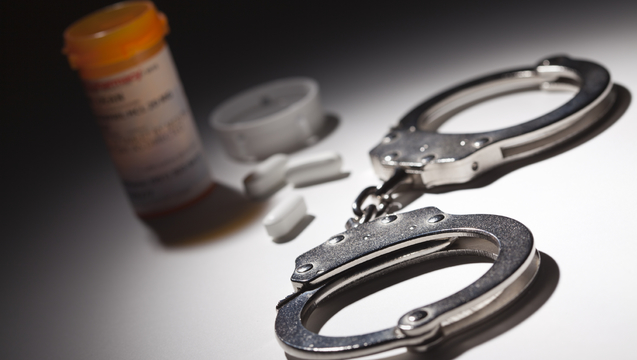 After an international outcry authorities have allowed family members of imprisoned journalist and former Black Panther Mumia Abu-Jamal to visit him for the first time since he blacked out from diabetic shock in prison and woke up in an outside hospital.
"When I saw him he ate lunch in front of me. I helped him cut the meat," his brother Keith Cook told Democracy Now!.
Abu-Jamal was shackled to the bed during his visit with Cook on Tuesday.
"He had one arm with handcuffs on it, and needle in the other arm with a drip for insulin," Cook said.
Abu-Jamal was also allowed to see his wife Wadiya. The next day his brother Bill Cook and his oldest son Jamal Hart were each allowed a 30-minute visit and said he had labored breathing, was in pain, thirsty, and shaking. 
After the visits authorities limited Abu-Jamal's family members to one meeting a week. All other meetings have been denied, including with his lawyers and longtime supporter Pam Africa, who is listed on his medical records as his emergency medical contact.
Then on Wednesday night authorities transferred Abu-Jamal from the Intensive Care Unit of Schuylkill Medical Center in Pottsville back to the infirmary at SCI Mahanoy prison in Frackville, Pennsylvania. He was not allowed visitors Thursday.
On Friday his supporters plan to hold a rally outside the prison to demand he be allowed to receive medical care from doctors outside the facility. They say authorities withheld from Abu-Jamal details about three blood tests he had done in February that could have indicated he was suffering from diabetes.
"We believe they knew he was not well," Keith Cook said, "and we are concerned this treatment he is receiving adds to his emergency."
On Monday, Abu-Jamal's longtime friend Johanna Fernández discovered he had been transferred from prison to the hospital only after she went she to visit him because he sounded sick when the two spoke by phone last week.
Click here to watch Fernández's interview on Democracy Now!
See Mumia Abu-Jamal's interviews on Democracy Now!
Abu-Jamal is one of the world's most famous political prisoners. He was convicted of the 1981 murder of Philadelphia police officer Daniel Faulkner, but has always maintained his innocence. Amnesty International has found he was deprived of a fair trial.
---