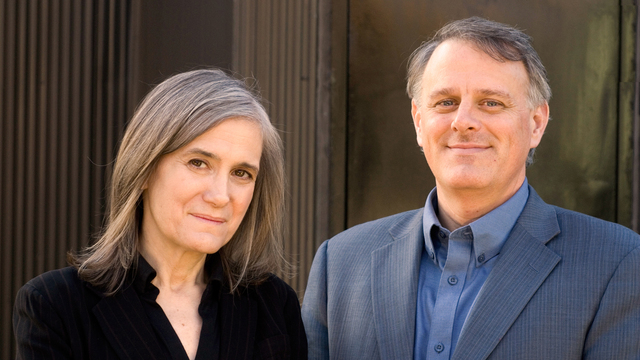 Media Options
By Amy Goodman and Denis Moynihan
Super Bowl 50 was perhaps the most political in pro football's history. Not for the game itself, but rather the remarkable halftime show with its powerful performance by musical superstar Beyoncé. This sporting extravaganza, more than any other, sits at the apex of U.S. commercialized sports and celebrity, with an estimated 110 million viewers around the world. Beyoncé brought to that huge audience a tour de force of political song and dance that far outshined the game itself. The song she performed, "Formation," has already been heralded as an anthem of black power for a new generation, confirming for any who wondered that the Black Lives Matter movement endures, with renewed vigor.
Beyoncé was not the headliner of the show. The top billing went to British band Coldplay, whose pop tunes from earlier years were saccharine in contrast to what followed. Amidst pyrotechnic explosions, clad in a black military-style jacket and fishnet stockings, Beyoncé erupted into center field accompanied by about 25 backup dancers, African-American women dressed with similar outfits and black berets, evoking memories of the Black Panthers of the 1960s. Driving home the symbolism, her dancers formed into a large "X" on the field, as if to commemorate the black-power icon Malcolm X, assassinated in 1965.
The Super Bowl was on Feb. 7. Beyoncé released the song on video the day before, and on Feb. 5, which would have been the 21st birthday of Trayvon Martin, the African-American high-school student killed by white vigilante George Zimmerman four years ago, Beyoncé's husband, Jay Z, announced that his streaming music service, Tidal, would be donating $1.5 million to a foundation for distribution to a number of social-justice organizations that are inspired by or support the aims of the Black Lives Matter movement.
"People should watch the video. There are more indelible images in the five minutes of this video than any Hollywood film I've seen in memory," sports journalist Dave Zirin told us on the "Democracy Now!" news hour. "It's radically audacious. … This is a video that's rooted in Southern black experience, and it's not only about the Black Lives Matter movement, it is about hundreds of years of black women resisting state violence with a centered approach that's about mothers protecting their children and also about queer black women stepping up to be able to say, 'We are here. We matter, too.'"
The video of "Formation" includes images of a flooded city, reminiscent of New Orleans after Katrina, with Beyoncé singing atop a partially submerged police car. The video ends with a camera panning to a wall graffitied with the words "Stop shooting us." Zirin lauded Zandria Felice Robinson, a professor of sociology at the University of Memphis, for her explanation of the imagery in the video: "Layered in and through the landscape of a black New Orleans still rigorous and delightful, past and present, the black southern signifiers and simulacra are unrelenting here," Zandria wrote in "New South Negress," her blog. Beyoncé, she continues, "becomes every black southern woman possible for her to reasonably inhabit, moving through time, class, and space."
The Super Bowl was founded in 1966, the same year as the Black Panther Party. The championship game has thrived, growing to be the signature event of the NFL, which has annual profits estimated at more than $7 billion. The Black Panthers, conversely, were targeted by the FBI in its notorious COINTELPRO program, its members harassed, arrested, imprisoned and, in some cases, killed. COINTELPRO was the FBI's "counterintelligence program" that engaged in illegal activity under the direct supervision of the FBI's director, J. Edgar Hoover. This is the same program that sought to undermine Martin Luther King Jr. by manufacturing evidence of infidelity, then pressuring him to commit suicide to avoid embarrassment.
After Beyoncé's groundbreaking performance, Black Lives Matter activists managed to give a handmade sign to several of her dancers. The sign read, "Justice 4 Mario Woods." A video and photo of the dancers holding the sign, with their fists upraised in the black-power salute, went viral. Mario Woods was an African-American resident of San Francisco who was shot and killed by San Francisco police on Dec. 2, 2015. Police claimed he was armed with a knife and lunged at them, a claim which was debunked by eyewitness cellphone video of the shooting. In response to community outrage after no charges were filed against any of the officers involved, the U.S. Justice Department is launching an "independent and comprehensive review."
Amidst the unrelenting commercial fanfare surrounding Super Bowl 50, a raw and undiluted expression of a powerful social movement made its way onto center field. Echoes of another era found artistic rebirth, reaffirming, in this election year, that Black Lives Matter.
---