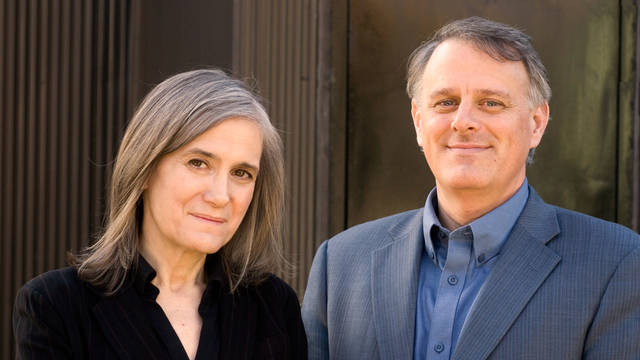 Media Options
PARK CITY, UTAH—Yance Ford has just made history. He has become the first transgender director to be nominated for an Academy Award. His documentary, "Strong Island" (hip-hop slang for Long Island, New York), tells the tragic tale of the death of his older brother, William Ford Jr. On April 7, 1992, the 24-year-old African-American man was shot through the heart by a white, 19-year-old mechanic named Mark Reilly. Although the cause of death was listed as "homicide," and no one disputes that Reilly fired the gun, a grand jury made up of 23 white people declined to bring charges. While a transgender man's groundbreaking Oscar nomination is certainly a cause for celebration, this achievement is steeped in pain, so eloquently evoked in this poetic, haunting masterpiece.
The documentary, on its surface, is a cold case investigation. Yance (rhymes with "Nancy") opens the film with a phone call to the Suffolk County prosecutor who handled the case over a quarter-century ago. "I was calling to see if you were willing to … answer some of the questions that have been plaguing me," he asked, to which the prosecutor curtly replied, "Everything that happens in the grand jury is confidential … I don't want to discuss the case with you." Yance told us on the "Democracy Now!" news hour, the day after receiving the Oscar nomination: "My brother's case, 25 years ago, simply affirms what we are seeing now, which is, it doesn't matter if you follow the rules. The justice system isn't meant to work for people of color in this country."
In New York state, those who testify before the grand jury are free to share their experiences, so we hear from his mother, Barbara Dunmore Ford, and his brother's best friend, Kevin Myers. Through their experiences, we see a system riven with racism. "The police had turned my brother into the prime suspect in his own murder," Yance says in the film.
Kevin Myers was questioned before the grand jury, but no bothered to tell him that it was a grand jury. He was just trying to help the authorities pursue the case, but they seemed more interested in William's height and weight, building an image of him as a large, imposing black man who might have created enough fear in Reilly to justify shooting in self-defense. Yet William was only 5 feet 8 inches tall. "The historical fear belongs to the person of color who winds up dead, not to the white person who overreacts with deadly force," Yance told us.
Yance's mother, Barbara, the pillar of the family, is central to the film. Interviewed by Yance in the family kitchen, his mother said: "I looked at the grand jury, I looked around. I saw who was paying attention. … How could you come to a viable decision if you're reading a magazine, if you're doing a crossword puzzle, if you're talking with somebody? Serving on a jury, particularly a grand jury, is one of the greatest privileges of citizenship in this country. … My feeling is that they just didn't give a damn."
She continued: "I will die believing that they didn't care because my son was a young man of color. I will always believe that. Always. Until the day I die."
In order to focus on editing the film, in the midst of the series of recent high-profile killings of so many unarmed African-American men, Yance relocated to Europe for a number of months. "It was very important to me, conceptually," he told us, "that the film be driven by black characters, because so often black people and brown people and folks who lose unarmed loved ones to violence, they get shoved out of the way, as if they are somehow unreliable witnesses to the lives of their dead."
Yance's first documentary, a powerful statement on race and society and a deeply moving tribute to his brother, is an astounding accomplishment. Yance Ford, the first transgender director to receive a nomination, also sees this moment as an opportunity: "Trans people of color are murdered at such rates in this country every year. It should be treated as a law-enforcement priority, but it's not. If my nomination can help in any way to advance the issues of trans equality and protection for LGBTQ people under the law, then I am as humbled by that as I am by the nomination."
---