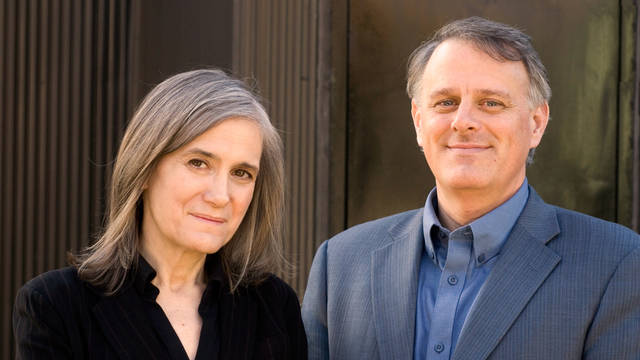 Media Options
By Amy Goodman and Denis Moynihan
In Thailand, the saga of 12 young soccer players and their coach trapped deep inside the inundated Tham Luang cave complex gripped the world; their successful rescue was a cause for global celebration. Juxtapose this outpouring of compassion and solidarity with the catastrophe facing millions of children in Yemen, and the ongoing debacle created here in the United States by President Donald Trump with the forced separation of migrant children from their parents. These comparisons do not make America look great.
Since 2015, Yemen has been subjected to unrelenting airstrikes by Saudi Arabia, with critical support and arms from the United States, slaughtering the civilian population. The recent siege of the port city of Hodeida has forced at least 121,000 civilians to flee. Shireen Al-Adeimi, a Yemeni scholar and activist based in the U.S., told the "Democracy Now!" news hour: "Any kind of disruption to the aid that's coming in through the port of Hodeidah means the starvation of millions of Yemenis. More than 8 million are on the verge of starvation, and another 22 million people, 80 percent of the population, are relying on humanitarian aid that is coming in through this port."
Since the war in Yemen began, according to UNICEF, more than half of the country's health facilities have closed or been destroyed; 1,500 schools have been damaged by airstrikes and shelling; and at least 2,200 children have been killed, and 3,400 injured. "These are only numbers we have been able to verify. The actual figures could be even higher," UNICEF Executive Director Henrietta Fore said last week in Geneva after returning from a trip to Yemen. "There is no justification for this carnage."
At least 1 million children are suffering from severe malnutrition in Yemen, the poorest country in the Middle East, heightening susceptibility to the world's largest cholera epidemic that has swept the nation, infecting over 1 million Yemenis. Images of these skeletal children, in some cases just hours before death, are devastating.
Meanwhile, in the United States, over 3,000 children remain separated from their parents in the wake of Trump's disastrous "zero tolerance" policy. A federal judge ordered the Trump administration to reunite these children with their parents or other family members. Secretary of Health and Human Services Alex Azar, who earlier claimed under congressional grilling that he could locate the children and their parents with mere "keystrokes," missed the first deadline (July 10) to reunite all 102 children under the age of 5 with their parents, which doesn't bode well for releasing all 3,000 children by the judge's deadline of July 26.
As that first deadline loomed, Secretary Azar attempted to describe their failure to reunite the children as a success, telling CNN, "It is one of the great acts of American generosity and charity, what we are doing for these unaccompanied kids who are smuggled into our country or come across illegally." Parroting his boss Donald Trump's infamous 2015 campaign launch speech, in which he denigrated Mexicans as rapists and murderers, Azar told CNN that some of the parents of these separated children were "murderers, kidnappers, rapists." In fact, many of these people fled to the United States from Central America to avoid just such violence. The self-proclaimed "law and order" president violates the law, which guarantees a hearing to those seeking asylum.
On Monday, the U.N. Security Council met to debate a resolution on children and armed conflict. It passed unanimously. U.S. Ambassador to the U.N. Nimrata "Nikki" Haley (nee Randhawa), the daughter of immigrants, said: "The Security Council must hold governments accountable for how they treat children both during and after active conflicts. They cannot neglect the unseen damage done to children's hearts and minds."
If Haley and the Trump administration care about children's "hearts and minds," they could show it by immediately reuniting the thousands of children they have taken from their parents, and ensure those families receive due process. They also should stop backing the Saudi-led bombing of Yemen, which is killing thousands of children.
The New York Times reports several of the young soccer players and their coach rescued in Thailand are stateless refugees, having fled violence and persecution in neighboring Burma. Let the migrant children locked up by President Trump here in the United States and the children of Yemen feel a similar outpouring of kindness, an equal, global effort to deliver them to safety.
---