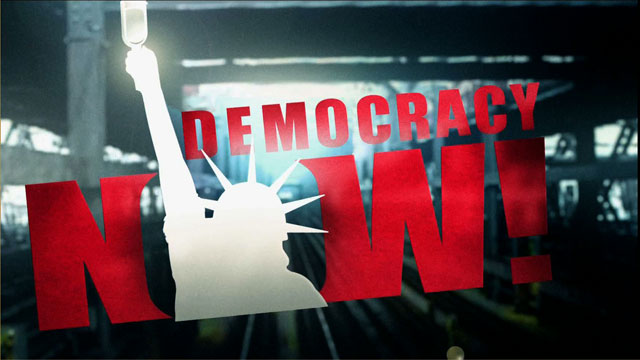 Media Options
Topics
---
Guests
Frank LaRue

The Director of the Center for Human Rights Legal Action, a Guatemalan-based human rights group. He was in exile of 12 years during the 1980s and early 1990s and only recently returned to Guatemala.

Jennifer Harbury

A U.S. lawyer who lived in Guatemala for many years where she married Efrain Bamaca Velasquez, a rebel leader who was captured, tortured and killed by the U.S-backed military. Over the years, Harbury has been on a search for the truth about her husband's disappearance and death, a search that cracked open this year when it was finally confirmed that a CIA operative in Guatemala was responsible for his murder.
Forty years ago, the United Fruit Company and the C.I.A engineered a bloody coup d'etat against the democratically elected government of Guatemala. The coup unleashed one of the most brutal military regimes in the hemisphere. Some 140,00 people have been killed and another 45,00 disappeared in a U.S. backed scorched earth campaign to wipe out dissidents, rebels and activists for peace and social justice in Guatemala. The abuses by the Guatemalan military and its death squads were do horrific that even Amnesty International reported that they "Strained credulity."
But next week, the guerrillas of the Guatemalan National Revolutionary Unity or UNRG, will sign a controversial peace accord with the government and formally end a generation of war.
---