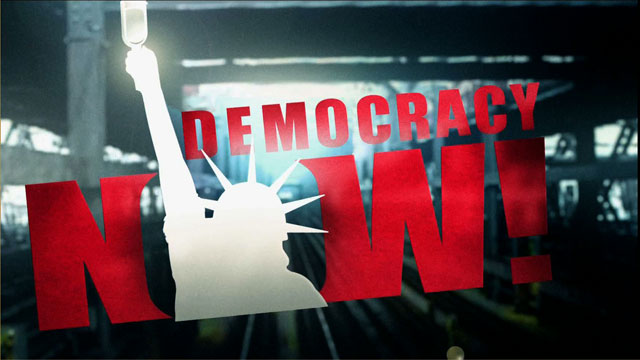 This is viewer supported news. Please do your part today.
Donate
On the 15th anniversary of the arrest of Mumia Abu-Jamal, his sister Lydia Barashango recalls the night of the arrest, the roots of his activism, and the effect of his imprisonment on her family. We also speak with activist and former Black Panther Safiya Bukhari about a massive protest planned for Abu-Jamal n New York City.
Abu-Jamal is an award-winning journalist whose writing from his prison cell has reached a worldwide audience through his Prison Radio commentaries and many books. A former Black Panther, he was convicted of the 1981 murder of Philadelphia police officer Daniel Faulkner, but has always maintained his innocence. Amnesty International has found he was deprived of a fair trial.
---