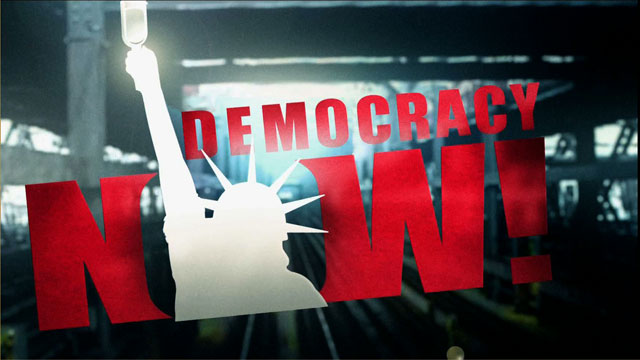 This is viewer supported news. Please do your part today.
Donate
Topics
---
Guests
Dennis Bernstein
associate editor, Pacific News Service and co-host, Flashpoints on KPFA
---
In the context of Emir of Kuwait's White House visit with President Clinton, Dennis Bernstein discusses the post-war torture and purge of Palestinians from Kuwait. He points to two Pentagon documents that outline U.S. involvement with a Kuwaiti five year plan to impose martial law, censorship of the press, mandatory identity cards, and prison camps for Palestinians who refuse to leave the country. As Palestinians leave the country, they are replaced by immigrants from Pakistan and India who are treated as indentured servants as U.S. officials fail to intervene.
---