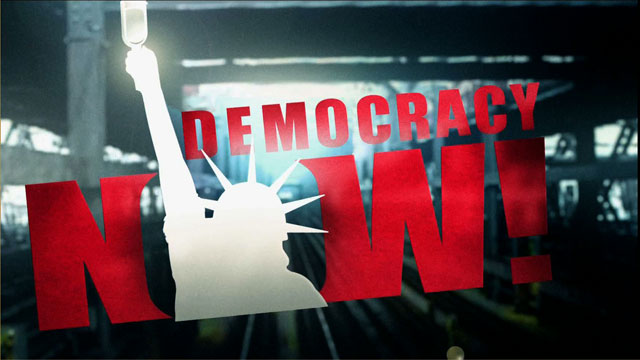 This is viewer supported news. Please do your part today.
Donate
1996 marks the 25th anniversary of suffrage rights for youth at the age of 18. Even though teenagers had to fight for their right to vote, a recent survey showed that incoming college freshmen are less interested and less involved in political affairs than any group in the past 30 years. In fact, 18-24 years olds vote at only half the rate of the general population. While young Americans aren't voting, they are engaged in another activity that's changing our democracy — their communicating on the world wide web. A recent survey showed that over half the users of the internet are under the age of 30. This year, an on-line event in the final days of the election season aims to spark more political involvement from young people —- its called "WEBSTOCK"— part music festival, part video games extravaganza and part pre-election rally.
Pacifica National Affairs Correspondent Larry Bensky has this report.
---