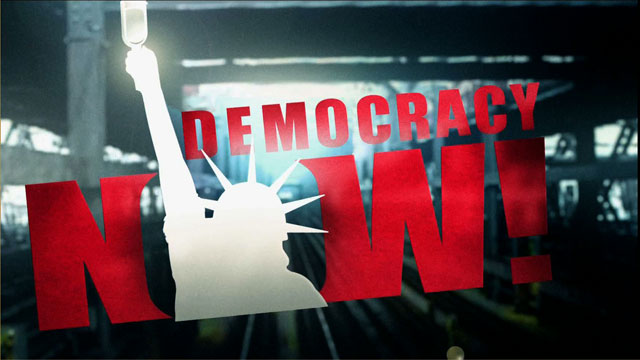 This is viewer supported news. Please do your part today.
Donate
Topics
---
Guests
JINSOOK LEE
The director of the Korea Information Project, a clearinghouse and resource center on Korea based in the Washington DC area
Tim Shorrock
An American journalist who has covered Korea extensively for a number of years. He wrote a piece last December for The Nation magazine called "Debacle in Kwangju," which outlined the U.S. role in the 1980 Kwangju massacre
---
For more than three weeks, South Korea has been hit by a wave of nationwide strikes. Workers are protesting the secret passage of a new labor law that gives sweeping powers to big Korean corporations — like Samsung, Hyundai and Daewoo — to lay off workers, replace strikers and extend work hours. The government of President Kim Young Sam also passed a law giving new powers to the Agency for National Security Planning, also known as the Korean CIA.
---