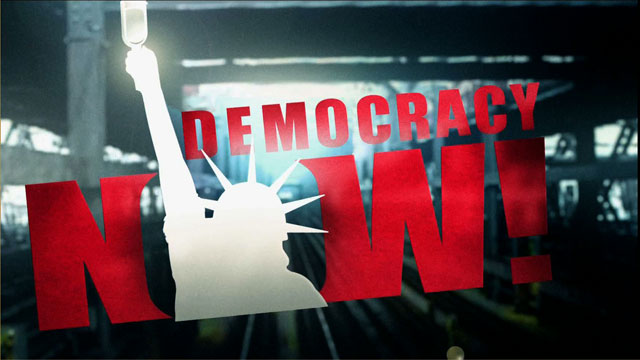 Media Options
A videotape released last week showed police attacking environmentalists in California. The video shows the protestors screaming as deputies pulled back their heads, opened their eyes, and applied burning chemical to their eyeballs. The video, made by the sheriff's office during the October 16 confrontation, was played for reporters last week as lawyers announced a federal lawsuit.
Guests:
Spring Lundberg, a 17 year-old high school student attacked by police officers with chemical gas.
Mark Harris, an attorney representing nine demonstrators who were protesting Pacific Lumber's plan to log old-growth forests.
Related link:
---