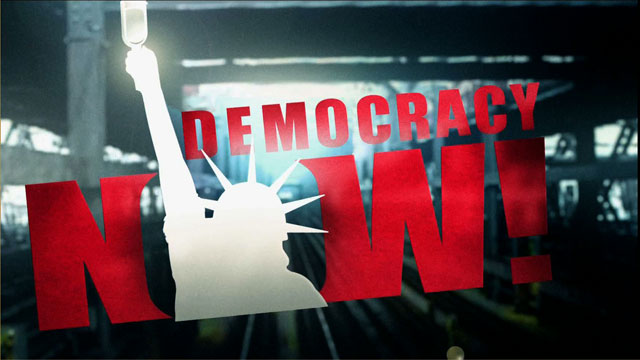 Media Options
Topics
---
Guests
Thea Gardellin

one of the founding members of No Dal Molin, the movement against the Vicenza base.

Stephanie Westbrook

American citizen living in Rome. Member of U.S. Citizens for Peace and Justice in Italy.

FARHAN HAQ

The UN correspondent for Inter Press Service (IPS), a news agency specializing on the Third World.
---
Palestinian leader Yasser Arafat goes to the United Nations today to drum up opposition to a new Jewish housing development slated for construction in Jerusalem. Palestinians launched a general strike earlier this week to protest the building of 6,500 homes on a hill on the southeastern outskirts of Jerusalem. Israeli officials also confirmed this week the construction of 1,500 more Jewish housing and 3,000 hotel rooms in another location outside Jerusalem.
Palestinians say the new building projects around Jerusalem violate the peace accords with Israel, which leave the future status of Jerusalem open to further negotiations. Prime Minister Benjamin Netanyahu insists that the status of Jerusalem — won by the Israelis in the 1967 war — is not open to discussion and will remain part of Israel. To emphasize the point, the Israeli government yesterday closed four Palestinian offices in East Jerusalem yesterday.
Today, the focus shifts to the United Nations where the leader of the Palestinian Authority — Yasser Arafat — is slated to address the UN Security Council.
---