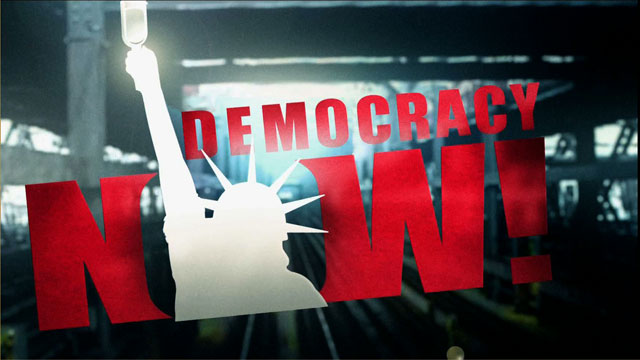 This is viewer supported news. Please do your part today.
Donate
MICHIGAN CONGRESSMAN JOHN CONYERS ADDRESSED THE LABOR NOTES CONFERENCE.
Guests:
SUE WATSON, A STRIKING DETROIT NEWSPAPER COLUMNIST WHO NOW WRITES FOR THE DETROIT SUNDAY JOURNAL, THE STRIKERS' NEWSPAPER, TALKS ABOUT LABOR STRUGGLES AND RACE IN THE LARGEST U.S. CITY WITH AN AFRICAN AMERICAN MAJORITY.
---